MGS Asia 19 will take place in Jakarta, Indonesia – "the new frontier of mobile marketing" according to Google – with an impressive slate of global mobile marketing experts to speak.
Jakarta, September 26, 2019 – Mobile Growth Summit (MGS) – the world's largest mobile growth conference – is pleased to announce the agenda for MGS Asia 19. Vivek Girotra, Marketing Director of FoxNext Games, will keynote the event, speaking about "The Changing Face of UA Marketing." Other speakers represent global mobile marketing leaders like Rakuten Viki, Gumi Asia, Credit Karma, and more.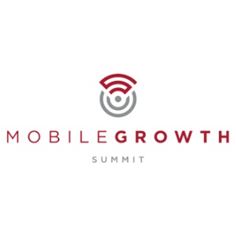 MGS logo
"The mobile landscape is rapidly changing before our eyes, and it's nearly impossible to keep up. At the same time, new apps are launching every single day," says MGS Asia 19 speaker and Country Manager, Australia, Nextdoor Jennie Sager. "Cutting through the noise is tough, and surviving in the space is even tougher. I think we can all learn from each other, and I'll be listening more than I'll be talking at MGS!"
MGS Asia 19 will be held in Jakarta, Indonesia, October 17, 2019. Google has called Indonesia the new frontier for mobile marketing, making it an important market "brands looking to connect to a new, mobile-centric consumer base, and it's the one to watch for other developing markets." Every mobile marketer needs to be thinking about the millions of mobile-first users in Indonesia—which makes MGS Asia 19 a can't miss event.
For some speakers, the exciting Jakarta location is a draw for MGS Asia 19 include the keynote speaker. "Silicon Valley no longer holds a monopoly over innovation and Asia is currently a hotbed of exciting new companies in many different verticals," says Girotra. "I am looking forward to sharing my experiences working in San Francisco and also learning from fellow marketers about successful growth strategies in the vastly different Asian markets."
"I have been to many MGS events in the U.S. and it has always been a great experience," says Girotra. "Attending Mobile Growth Summit is an opportunity to learn from the best in the industry and also provides a forum to interact and exchange notes with peers in a relaxed environment."
Sager adds, "I'm a newbie to MGS, but it's widely regarded as one of the top tech conferences. I'm looking forward to sharing ideas and war stories with mobile experts from around the world."
See the full agenda here: https://www.mobilegrowthsummit.com/events/asia#agenda.
Jen Laloup, MGS CEO, says, "MGS is proud to add an event in Jakarta this year. Indonesia is a hotbed of mobile marketing innovation and MGS will be the hub for all mobile app marketers in the region to come and learn, grow and connect with other industry leaders not just in the region, but the world."
More from MGS
Mobile Growth Summit holds events around the world, making it the largest community of its kind. See video from past events here: https://www.youtube.com/channel/UCCqlEW_TFsh-BAxYmbv-XfA, visit the MGS Blog here: https://www.mobilegrowthsummit.com/blog, and explore its podcasts here: https://www.mobilegrowthsummit.com/podcasts.
Other upcoming events include:
About Mobile Growth Summit
Mobile Growth Summit (MGS) is a global mobile media company providing mobile marketing professionals with frontline content and community events to help grow their app businesses. Drawing on its roots as a not-for-profit organization dedicated to education, MGS is committed to building the world's most helpful, friendly and knowledgeable community of mobile experts.
Events prioritize community and content quality above all else, attracting a high-caliber audience of mobile marketers, developers and user acquisition managers working in games, commerce, and other app categories, as well as executives representing Adtech, Martech and data companies.
Visit https://www.mobilegrowthsummit.com/ for more information.
Media Contact Info:
Peggy Anne Salz
Chief Content Officer
peggy@mobilegrowthsummit.com
+49-172 2451028