Mobile Growth Summit's Product Jam focuses on best practices for app monetization, retention, engagement, and data from a product perspective.
San Francisco, October 1, 2019 – The Mobile Growth Summit (MGS) is proud to announce MGS Product Jam, a one-day event being held at the Tabletop Tap House in San Francisco on October 24, 2019. Product Jam will focus on app monetization, retention, engagement, and data from a product perspective – and is the only free event for app publishers.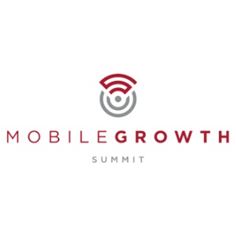 MGS logo
Product is the new marketing. The best way to improve retention and engagement is to create an app people just can't get enough of. And that's why MGS is zeroing in on how people in product-related roles can help grow their apps.
No matter your job title, if your role has you working with product and want to take your skills to the next level, learn how industry-leading companies manage and improve their products, MGS Product Jam is a can't miss event.
The hand-picked line up of speakers from NBC Universal, Amazon, Twitch, Credit Karma, Machine Zone, and Zynga will bring their expertise to the Product Jam audience and teach them how to manage and build their mobile app products for growth. Speakers will deep dive into product development and talk about data-driven decision making.
"We are really excited to have an event where we focus specifically on product development with some of the industry's top product leaders as speakers," says Deniz Gezgin, Chief Operating Officer of Epics Digital Collectibles and Product Jam conference chair. "It is a great chance to learn how product decisions around monetization, retention, and engagement are made in some of the world's biggest companies and also have the chance to speak and network one-on-one with those decision-makers."
Publisher attendees who attend Product Jam will receive a complimentary pass to Mobile Growth Summit's flagship event, MGS 20, also in San Francisco.
More from MGS
Mobile Growth Summit holds events around the world, making it the largest community of its kind. Visit the MGS blog here: https://www.mobilegrowthsummit.com/blog, listen to podcasts here: https://www.mobilegrowthsummit.com/podcasts, and watch videos here: https://www.youtube.com/channel/UCCqlEW_TFsh-BAxYmbv-XfA.
Other upcoming events include:
About Mobile Growth Summit
Mobile Growth Summit (MGS) is a global mobile media company providing mobile marketing professionals with frontline content and community events to help grow their app businesses. Drawing on its roots as a not-for-profit organization dedicated to education, MGS is committed to building the world's most helpful, friendly and knowledgeable community of mobile experts.
Events prioritize community and content quality above all else, attracting a high-caliber audience of mobile marketers, developers and user acquisition managers working in games, commerce, and other app categories, as well as executives representing Adtech, Martech and data companies.
Visit https://www.mobilegrowthsummit.com/ for more information.
Media Contact Info:
Peggy Anne Salz
Chief Content Officer
peggy@mobilegrowthsummit.com
+49-172 2451028