Enterprise and consumer message integration service launched after beta trials reduced data usage by 95% on average
LONDON and BARCELONA, Monday 27th February: millenoki (http://millenoki.com), the mobile data control company, today announced the launch of its mailsuite solution. mailsuite has completed its successful beta trials and the message integration service is now available for both consumers and enterprises.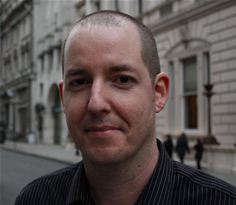 Dan Field
The mailsuite solution addresses three big problems that face modern communicators. The first is the use and cost of data – a big issue for mobile users, but excessive data usage can also slow down downloads even on a fixed internet connection. Message overload, across an increasing number of platforms, is a big issue facing nearly everyone. While finally, many enterprises struggle with managing their corporate needs with the desire of their employees to use their own, preferred device, even for work tasks.
As a comprehensive message integration service, that works across any device and any network, and applies proprietary data compression techniques – mailsuite addresses all of these modern issues.
The recent beta trials of mailsuite have produced some very impressive results. For the consumer trials, users received an average of 93,000 messages each across a 12-month period. By removing the spam or phishing emails and compressing the legitimate message mailsuite saved each user a total of 2.4GB of data – requiring only 0.1GB of data to deliver the legitimate messages, a saving of 95%. While the enterprise beta group reduced their data usage by 93% as mailsuite compressed 2.6GB of messages to just 0.2GB delivered to the user.
"The results from the beta trials have been outstanding. They prove that the data savings are huge," said Dan Field, CEO of millenoki.
The mailsuite message integration service presents all your POP3/IMAP, IM, Twitter, or Facebook messages in a single consistent format on all your devices, as well as integrating your social contacts. It is platform and device agnostic and its Time Management features allow you to select by time (or device) when to receive your different messages. Using mobile security software from the award winning clearmymail and its proprietary compression software it can reduce date usage by over 90%.
For enterprises looking to employ mailsuite for their users, the Enterprise Message Administration Software (EMAS) offers full security and encryption with anti-spam, anti-phishing and remote wipe facilities. It can be implemented either as full email server for desktop / laptops / tablets / mobiles or used to synchronise mobile devices with existing exchange servers.
"The EMAS tools mean that companies can employ mailsuite across the board as users bring their own devices into the office," continued Field. "We now expect to sign up many more companies who want to reap the rewards of reduced data costs, full management facilities, as well as allowing employees to use the device of their choice."
Mailsuite is available now for consumers for a 30-day free trial from www.mailsuite.com. Enterprises or ICT resellers interested in deploying the EMAS can contact millenoki on +44 203 0048169 .
millenoki will be demonstrating mailsuite at this year's Mobile World Conference in Barcelona, between February 27th and March 1st. The company will also be presenting datasquasher – a consumer data compression app available on all major mobile platforms – iOS, Android, WP7 and Symbian. You can visit millenoki in Hall 7 on stand 7B33.
ENDS
Notes to Editors
– The consumer beta trial had 28 users over a 12-month period
– A total of 2.6m messages were received, of which 1.8m were blocked by mailsuite as spam or phishing
– The 729,000 legitimate messages that were delivered were originally 46GB of data, however mailsuite's compression reduced that to 3.3GB – a 93% saving
– The enterprise beta trial had 6 individual users in the same multi-national over 300 days (50 days per person)
– The legitimate messages received were originally 2.8GB., however after compression mailsuite delivered them with just 0.2GB. Again, a 93% saving
– The average data saving per person per day was 9MB
About millenoki
millenoki allows users to take back control of their messages and other mobile data services. millenoki's suite of solutions ("datasquasher"; "mailsuite" and "clearmymail") helps users and enterprises to, reduce data costs and improve efficiency in a secure environment. Consumers and businesses can manage their mobile data services and create a dramatic decrease in the cost of mobile data, reducing mobile data usage by up to 98%.
millenoki's solutions work with all your current devices and offer complete independence of form factor (phone, tablet or laptop), handset type and operating system.
With over six years experience of providing global messaging solutions, millenoki has already processed hundreds of millions of messages. The millenoki team has also been recognised in major industry awards, including being named in the Courvoisier 500; finalist in the Global Messaging awards; and finalist at TheNextWeb.
For More Information:
Patrick Smith, Joshua PR for millenoki
Email: Patrick.smith@joshuapr.com
Tel: +44 7734 600553