Mapp Media can now offer advertisers the largest fitness portfolio of any European sales house
London, 29th April 2015: Mapp Media (http://www.mappmedia.com/) has announced today that it has a sales representation agreement with Under Armour Connected Fitness, a global leader in sports performance and innovation, across Europe. Under Armour Connected Fitness is the world's largest digital health and fitness community with more than 130 million members worldwide.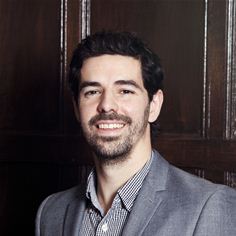 Nathan Warner
Mapp Media will create and develop innovative strategies and interactive content to help advertisers engage with users across Europe.
Due to the new contract, Mapp Media now has the biggest presence in the fitness market of any sales house in Europe. Mapp Media has been working with MapMyFitness since early 2013, and has continued to work with it since the acquisition by Under Armour later that year.
Mapp Media has also worked with major advertisers looking for brand affiliation in the fitness sector including Unilever, Lucozade and TomTom, to name just a few. To help supports its clients in the fitness market, Mapp Media has also appointed a new Head of Fitness Sales, Darrell Hodgetts, who will start at the company in May.
"Under Armour is demonstrating global leadership in digital health and fitness, and as a leader in innovative mobile advertising Mapp Media is the perfect partner," said Nathan Warner, Director at Mapp Media. "This is the biggest client win in Mapp Media's history, and our team can't wait to work with Europe's biggest brands and agencies on some exciting new campaigns."
Mapp Media has strong experience in pan-European sales, working on campaigns for the likes of BMW, TomTom, Hyundai and Samsung to name a few in recent months.
Mapp Media has worked with some of the biggest names in the industry across all major agencies, and won the Best Mobile Advertising Campaign of 2014 at the Mobile Entertainment Awards, as well as recently being nominated for four awards at the forthcoming MOMAs.
- Ends -
About Mapp Media
Mapp Media is a mobile-first sales house, with a portfolio of premium platforms for advertisers to touch and engage with audiences during their passion points. Collaborating with advertisers to deliver innovative and effective multi-device solutions, whether they are mobiles, tablets or wearables. Striving for engagement and advertising that fits into the user's experience to enhance it, not disrupt it.
Mapp Media represents many leading platforms across sports, music, health and community, including Under Armour Connected Fitness, TuneIn, Waze and AllRecipes. Mapp Media has developed and delivered campaigns for household name advertisers, including Google, Unilever, Adidas, Lucozade, Sky, Mazda and all the leading agencies. For more information, see www.mappmedia.com.
About Under Armour, Inc.
Under Armour (NYSE: UA), the originator of performance footwear, apparel and equipment, revolutionized how athletes across the world dress. Designed to make all athletes better, the brand's innovative products are sold worldwide to athletes at all levels. The Under Armour Connected Fitness™ platform powers the world's largest digital health and fitness community through a suite of applications: UA Record, MapMyFitness, Endomondo and MyFitnessPal. The Under Armour global headquarters is in Baltimore, Maryland. For further information, please visit the Company's website at www.uabiz.com.
For more information, please contact:
Nathan Warner, Director, Mapp Media
t: +44 203 440 5110
e: nathan@mappmedia.com
or
Nick Daines, Joshua PR for Mapp Media
t: +44 (0)115 841 2109 / +44 (0)7958 534731
e: nick.daines@joshuapr.com