London-based global cyber security specialist Reliance acsn Ltd. is delighted to announce the appointment of Marcus Willett to their Advisory Board.
Marcus Willett in a 33-year career rose to become Deputy Head of GCHQ. He was GCHQ's first Director Cyber and has established and led major UK Cyber programmes. He has also held posts across the wider UK intelligence and security community. Marcus is currently the Senior Adviser for Cyber at the International Institute for Strategic Studies, a world-leading authority on global security political risk and military conflict.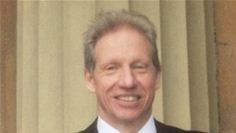 Marcus Willett CB OBE
Commenting, Marcus Willett said:
"I am delighted to be joining Reliance acsn Ltd. at a time of such rapid change in the information security threat landscape. I am looking forward to contributing to Reliance remaining at the forefront both in technology and management capability in meeting the ever changing cyber threat."
Brian Kingham, Reliance acsn Chairman said:
"It is a pleasure to welcome Marcus Willett to our Advisory Board. His distinguished career in the public sector provides Marcus with unique cyber security insight. His presence will greatly enrich our technology capabilities and help us in building greater awareness and resilience in the face of a growing and increasingly sophisticated cyber threat landscape."
--- End ---
Notes to editors:
Reliance acsn Ltd., following an ambitious investment programme, is the fastest growing specialist in cyber security technology and managed services solutions. With a security heritage of more than 40 years Reliance acsn has created an advanced monitoring platform, and is rolling out a suite of add on technologies and managed services to counter the constantly evolving and sophisticated cyber attack epidemic.
For further enquiries contact:
Stephen Ball, Chief Executive Officer, Reliance acsn Ltd
E: stephen.ball@relianceacsn.co.uk T: 0845 519 2946
Brian Kingham, Chairman
E: brian.kingham@reliancegroup.co.uk T: 020 773 9716