Seasoned Executive Brings Significant Experience in Developing and Growing Strategic Alliances
San Bruno, CA – May 13, 2013 – Qumu, the leading business video platform provider, today announced that Martin Nurser has joined as Vice President of Qumu EMEA (Europe, Middle East and Africa). He will report to Vern Hanzlik, General Manager of Qumu.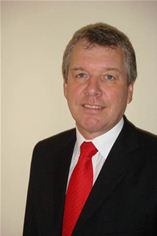 Martin Nurser, Vice President of Qumu EMEA
As Vice President of Qumu EMEA, Nurser will be responsible for providing continued support for Qumu customers and partners, as well as developing new relationships as the company continues its expansion throughout Europe and the Middle East.
In joining Qumu, Nurser brings more than 25 years of enterprise and technology industry experience with emphasis on engineered systems and cloud technologies. He is a leading expert in channel and strategic alliance development and management, go-to-market planning, as well as market segmentation and business strategy formulation. His most recent corporate position was Director of Alliances and Commercial Development at CSC, a leading global provider of consulting and outsourcing solutions. Mr. Nurser was instrumental in the development of a strategic alliance between CSC and Oracle. During his tenure, the CSC Oracle practice realized unprecedented business growth across EMEA. Prior to that, he has worked and consulted within the IT, Retail and Food & Drink industries. Mr. Nurser has held a variety of board level leadership roles, including Sales and Marketing, Product Development, Business Development, and Operations.
"Martin is a tremendous addition to our management team at Qumu," said Vern Hanzlik, General Manager of Qumu. "Martin's skills in the development of business strategy, innovation, sales cycle management, partner alliances, and business growth will help Qumu exceed our goals for growth in EMEA."
Mr. Nurser said, "Qumu is at the cutting edge of technology and has demonstrated that it has all the elements required to be a very successful company: a blue chip customer base, a fast developing market, continuous innovation, and an established management team. I look forward to working with the Qumu team and unlocking the potential growth opportunities across EMEA."
About Qumu
Qumu, Inc., a Rimage company (NASDAQ: RIMG), is the leading business video platform provider, empowering organizations to better engage and inspire employees, improve productivity and reduce costs. Video is pervasive – it appears in all business applications and is consumed on all devices. The largest Global 1000 companies depend on Qumu's video platform to capture, manage and distribute live and on-demand content with total reliability and security. Regardless of audience size, viewer device, or network configuration, Qumu simply makes video work. Only Qumu delivers the Freedom to work with existing infrastructure; the Power to reach everyone; and the Control to do it right. Additional information can be found at www.qumu.com.
Investor Contacts:
James Stewart, CFO
Rimage Corporation
+1 952 944 8144
Press Contacts:
Jonathan Dolby
JD Marketing
Phone: +44 20 8297 5388
Email: jonathand@jdmarketing.co.uk
All Other US Contacts:
Stacy Nawrocki
Sr. Director of Marketing
Phone: +1 650 396 8538