Latest version offers zero-day support for Windows 10 and numerous upgrades for Apple devices
London, 28th July 2015 - Matrix42 (www.matrix42.com), a top provider of software for workspace management, has updated its client management solution featuring full Windows 10 support, improvements to Apple device management and additional new key features, ahead of the launch of Windows 10.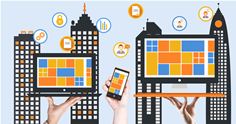 Win10 Matrix42 Image
According to a recent customer survey conducted by Matrix42, 90 per cent of existing customers want to migrate to Windows 10, with 48 per cent - or nearly half - looking to make the switch this year. To support its customers in the process, Matrix42 is releasing its Windows 10-compatible client management update ahead of the new Windows version.
Just six steps to easily and reliably migrate to Windows 10
When migrating to a new operating system, the challenge often lies in avoiding downtimes and data loss. For this reason, Matrix42's solution starts by determining a company's readiness and ability to migrate its systems. The new version of Matrix42 Client Management offers customers support in terms of technology and the processes involved in migrating to Windows 10. For example, Windows 10-compatible devices and software are analysed for the existence of potential conflicts during the migration process. It provides support in testing, customising, distributing, operating and optimising Windows 10 for a company's network. It greatly reduces the associated costs of the migration and the time involved.
Support for new Windows 10 features and package solutions for Mac users
The Matrix42 Client Management Web console supports both Windows 10's new Edge browser and Internet Explorer 11. The Matrix42 Client Management update includes a brand-new package solution for Mac OS users. It enables administrators to distribute and customise software for Mac OS. The new update also enables customers to quickly and easily customise the front-end user interface to reflect the customer's corporate image. This is made possible thanks to a number of display options for the software agent, such as the ability to insert company logos and the company's internal support address on the UI.
Windows 10 support from day one
'We're proud that we can offer our customers a central administration system timed for the launch of Windows 10 and that we can help them with optimum support for their migration project,' says Horst Droege, Chief Product Architect at Matrix42. Along with extensive supporting materials including white papers and checklists, and information on the opportunities, risks and added value of migrating to Windows 10, visit www.matrix42.com/en/windows-10 for more information.
About Matrix42
Matrix42 is a top provider of workspace management software. The company offers forward-thinking solutions for modern work environments under its 'Smarter workspace' motto. More than 3,000 customers around the world, including BMW, Infineon, and Carl Zeiss, currently manage approximately 3 million workstations using workspace management solutions from Matrix42.
Matrix42 operates successfully in seven countries - Germany, Austria, Switzerland, the Netherlands, Great Britain, Sweden, and Australia. The company's headquarters are in Frankfurt am Main in Germany. Founded in 1992, the company has been part of the Asseco Group, one of Europe's largest software providers, since 2008.
Matrix42's products and solutions are designed to manage modern work environments simply and efficiently - across physical, virtual, and mobile workspaces.
Matrix42 focuses on user orientation, automation, and process optimisation. The company's solutions meet the requirements of modern employees who want to work from any location using a wide range of devices, while also addressing the needs of IT departments and businesses.
Matrix42 offers its solutions to organisations across different sectors who value forward-looking and efficient workspace management. The company also successfully collaborates with partners who provide on-site consultation to Matrix42 customers. Some of these leading partners include TAP.DE Solutions GmbH, Consulting4IT GmbH, and DSP IT Service GmbH.
Further information is available at:
www.matrix42.com/en