25th June 2019: Metro Bank, the revolution in British Banking, has signed a three year deal with Artesian Solutions that will help catapult the fast growing UK based software company – better known for its sales engagement technology, into a new segment – technology-driven compliance and KYC management. Following a successful pilot process that delivered extremely positive results, Metro Bank has become the first major financial institution in the UK to announce they will be adopting the Artesian Risk and Compliance Hub (ARCH). The service will bring dynamic data driven automation of risk and KYC to the frontline of the business and commercial banking function, revolutionising the acquisition and onboarding process for new customers.
ARCH is a SaaS solution enabling Relationship Managers to carry out smart, bank compliant pre-screening on prospective clients to quickly validate against the bank's risk appetite, while helping to identify any complexities that may be raised during onboarding much earlier in the process, enabling faster resolution and better customer expectation setting. ARCH can be configured to use the customers preferred credit risk and KYC data partners which are used to provide screening checks during onboarding. ARCH also has a fully configurable decision-engine which automatically applies the bank's own unique policies to that data to present a summarised view of risk, flagging any potential issues. ARCH then automates the distribution of simple KYC tasks to Relationship Managers and others within the bank, leaving its KYC and compliance specialists free to deal with the more complex tasks that require their knowledge and experience.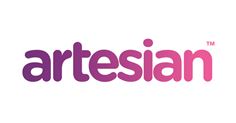 Artesian Solutions logo
ARCH offers Metro Bank an improved risk and compliance solution to the current back-office approach which is common place in the majority of business and commercial banking operations in the UK. It fosters a 'distributed compliance' approach which maintains the power to control and comply with KYC requirements while putting 'knowing your customer' back where it belongs, in the hands of Metro Bank's Relationship Managers. This will ultimately deliver advanced onboarding and improved customer experiences.
Matt Elsom, Vice President of Risk Solutions at Artesian commented on the relationship with Metro Bank: "We're delighted to announce our partnership with Metro Bank, a great first client for ARCH. Metro Bank has a true desire to disrupt the status quo and a strong appetite to adopt technology innovations that improve customer experiences, whilst at the same time protecting themselves and their customers as they continue on an aggressive growth trajectory and attract even more FANS."
Mark Stokes, Managing Director Commercial Banking at Metro Bank commented: "Metro Bank is the revolution in the commercial and corporate banking space, providing unrivalled customer experience in terms of speed of decision making and action – something we pride ourselves upon. We are excited to work with Artesian to take such a revolutionary tech-driven approach to bringing compliance and KYC into the forefront of our business and commercial banking activities. Artesian will help us know more, know sooner and save valuable time we can invest in building great customer relationships."
NOTES TO THE EDITORS
For more information about Artesian Solutions please contact:
Kelly Prior, PR Consultant
Tel: 07730 572878
Email: Kelly@kellyprior.co.uk
About Artesian
Artesian is a powerful technology for client facing commercial teams, designed to accelerate revenue growth by helping create deeper and more meaningful B2B relationships.
Artesian has invested over a decade creating leading technology which can read and interpret millions of sources of unstructured content published online which it can combine with factual data about companies. The resulting powerful insights and triggers are used to create meaningful conversations to drive engagement and better long-term customer relationships. Artesian's usage and adoption rates are some of the highest in the software industry with a browser, mobile device and integrated CRM user-experience.
Artesian ENGAGE helps sales and customer facing teams create genuine relationship-based customer experiences by providing them with a suite of tools to find, get to know, engage, sell and retain.
For companies in regulated industries, Artesian's Risk and Compliance Hub (ARCH) uses a sophisticated fully programable and configurable decision engine to continuously monitor real-time credit risk and KYC data sources, applying a company's own internal policies to immediately flag potential issues so they can be resolved by the front-line teams who are best placed to engage with the client.
About Metro Bank
Metro Bank is the revolution in British banking. It is celebrated for its exceptional customer experience and achieved the top spot in the Competition and Market Authority's Service Quality Survey among personal current account holders for its overall service and came second among business current account holders in February 2019. It was also awarded 'Best All Round Personal Finance Provider' at the Moneynet Personal Finance Awards 2019, as well as 'Most Trusted Financial Provider' at the Moneywise Customer Service Awards in 2016 and 2017 and 'Best Financial Provider' at the Evening Standard Business Awards 2017. It is recognised by Glassdoor in its 'Best Place to Work UK 2019' top 50 list.
Offering retail, business, commercial and private banking services, it prides itself on using technology to give customers the choice to bank however, whenever and wherever they choose. Whether that's through its growing network of stores open seven days a week, from early in the morning to late at night, 362 days a year; on the phone through its UK-based 24/7 contact centres manned by people not machines; or online through its internet banking or award-winning mobile app: the bank offers customers real choice.
The bank employs over 3,900 colleagues and is headquartered in Holborn, London.
Metro Bank PLC. Registered in England and Wales. Company number: 6419578. Registered office: One Southampton Row, London, WC1B 5HA. 'Metrobank' is the registered trade mark of Metro Bank PLC.
It is authorised by the Prudential Regulation Authority and regulated by the Financial Conduct Authority and Prudential Regulation Authority. Most relevant deposits are protected by the Financial Services Compensation Scheme. For further information about the Scheme refer to the FSCS website www.fscs.org.uk.
All Metro Bank products are subject to status and approval.
Metro Bank PLC is an independent UK bank - it is not affiliated with any other bank or organisation (including the METRO newspaper or its publishers) anywhere in the world. Please refer to Metro Bank using the full name.