San Francisco, CA and London, UK – November 6, 2013 – Moogsoft, the leading provider of demand-driven service assurance solutions, today announced the appointments of two senior sales executives, adding key leadership and expertise to further extend company's market reach. Mark Watson has been appointed as GM International in the UK. and Mike Sayer as GM of Field Operations in the U.S. Moogsoft opened its U.S. office in San Francisco in September 2013.
"For the last two years, Moogsoft has been laser-focused on perfecting next-generation service assurance technology which the market desperately needs," said Phil Tee, CEO of Moogsoft. "MOOG® is disruptive and game-changing. Now, we've assembled a world-class sales leadership team with a proven track record of bringing disruptive technologies to market."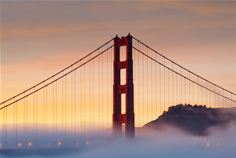 San Francisco
Mark Watson is a widely-recognized expert in sales performance. As a founder of Trinamo, a highly-regarded U.K. consultancy, Mark has guided hundreds of organizations in sales performance improvement and turnaround. Prior to Trinamo, Mark held executive and management sales positions at Sage, Axiom Systems and Oracle. Mark also served as Vice President of EMEA Sales for Micromuse prior to, during and after the company's highly successful IPO. Micromuse was acquired by IBM for more than $800 million in 2006.
Mike Sayer has an extensive track record of leading sales for successful high-tech software startups including executive sales leadership positions at SupportSoft, Computer Associates and Niku. Prior to that, Mike established the direct sales organization and indirect channels for Remedy in EMEA. Mike has also lead sales for other software companies and served as CEO for Hipbone, a customer relationship management (CRM) startup.
With these appointments, Moogsoft is well positioned for aggressive growth in 2014. Moogsoft, which began customer deliveries of MOOG® in February 2012, helps enterprises reduce IT incident management costs, increase operational efficiency and lower the risk of missing service level agreements (SLAs) in complex and changing service-oriented architectures (SOAs), cloud and software-defined infrastructures.
About Moogsoft
Moogsoft is the leading provider of service assurance software for the 21st century, merging adaptive analytics (MOOflow) and social networking to enable customers to obtain greater value from their existing service management resources. MOOG® detects anomalies in real time to reveal incidents as they unfold, reduces mean-time-to-repair (MTTR) and enables knowledge capture and reuse through collaborative workflow and "Situation Rooms." Moogsoft's founders are the original team behind IBM Tivoli Netcool, RiverSoft and Prelert. For more information, visit www.moogsoft.com and follow us on Twitter at http://twitter.com/Moogsoft.
MOOG® is a registered trademark of Moogsoft, Inc.
# #
Media Contact:
Mike Silvey, Moogsoft, Inc.
mike@moogsoft.com