Findings come in the wake of recent headlines predicting further hikes in energy bills

Most Brits unaware they could save almost £1,000 per year on their bills*
Independent research commissioned by TheEcoExperts.co.uk, the free service designed to help homeowners become more energy efficient, has found that despite the Governments' bid to reduce carbon emissions amongst UK households, the main barrier facing the uptake of solar power is the perceived expense of installing solar panels in the home; with 60 per cent of homeowners believing that solar panels are too expensive to buy and install upfront. A further 7.5 per cent believe that installing solar panels wouldn't save them much money on their annual household electricity bills.[1]
The survey was commissioned in line with the anticipated rise in energy bills that is set to hit the nation in the next few months and to identify the main barriers for Brits when it comes to installing solar panels.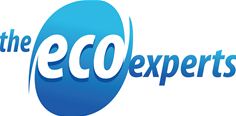 TheEcoExperts.co.uk logo
Amy Catlow, publishing manager at TheEcoExperts.co.uk comments; "Whilst these numbers are significant, the results are sadly unsurprising and should serve as a big wake-up call for the Government. Many consumers are still misinformed about the costs of installing solar panels in the home in relation to the options that are available to them. Many of us wrongly believe the costs are too high to counteract the initial outlay, when in reality the savings to be gained are significant and, over a certain period, will far outweigh any initial cost. Aside from this, there are many viable options and schemes out there for homeowners who don't have access to the funds needed to install solar panels. It is clear that more needs to be done by the Government and its accredited companies to educate people properly if British homeowners are to start taking green energy options seriously."
The survey also highlighted a number of other reasons why the British public is hesitating when it comes to investing in solar power. In fact 5.4 per cent think that solar panels are unattractive, 1.6 per cent think solar panels would de-value their property, and 3.6 per cent admitted they don't fully understand how solar panels work.
With a quarter of the UK's carbon emissions coming from the energy we use to heat our homes, and a similar amount comes from our businesses, industry and workplaces[2] the Government has introduced various schemes and grants which are available to homeowners to encourage them to invest in green energy.
TheEcoExperts.co.uk, a free service launched in November 2010, aims to help people switch to renewable energy sources or to improve their current efficiency by providing sound advice and matching buyers with top accredited local suppliers of green energy systems.
The cost of installing PV solar panels is substantially outweighed by the cost saving benefits from feed-in-tariffs and reduced energy bills. Feed-In Tariffs (FITs) have been introduced by the Government to help increase the level of renewable energy in the UK towards the legally binding target of 15 per cent of total energy from renewables by 2020.
*It means that if the average three or four bedroom household installed a solar panel system, the electricity generated would pay the homeowner £836 a year tax-free and remaining electricity costs would be reduced from £450 to £300 (a saving of £150) making the total saving £986 per year.
For more information on sourcing the best solar solution for your requirements, please visit www.theecoexperts.co.uk
For the full survey results, please email theecoexperts@ascentpr.co.uk
[1] Opinion Matters surveyed a total of 1033 homeowners between 26 May 2011 – 2 June 2011
[2] Department of Energy and Climate Change
- ENDS –
About TheEcoExperts.co.uk
TheEcoExperts.co.uk is part of ecologically-friendly company Marketing VF Ltd, and seeks to promote sustainable living and green technology to heat and power homes across the UK. The free service aims to help people to switch to renewable energy sources or to improve their current efficiency by providing sound advice and matching buyers with top accredited local suppliers of green energy systems. By providing the best quote and service available, buyers can save money and help reduce their carbon footprint at the same time.
Visit: www.theecoexperts.co.uk for further information.
For Further Information Contact:
Louise Mapp / Danielle Mumford
Ascent PR
T: 0118 988 0501
E: theecoexperts@ascentpr.co.uk