Peoplevox's dedicated eCommerce warehouse management system is to be implemented in Mothercare's Singapore, Hong Kong, Macau, and Malaysia operations after success with Mothercare Ireland.
London, UK - 16.06.2015 - With their expansion from a traditional high street retailer with 36 stores across the UK, to an online eCommerce company, Mothercare recognised a need to make the transition right in order to maintain their high standards. By implementing Peoplevox's software-as-a-service solution, the simple interface makes it very easy to pick up, which was crucial for Mothercare who were deploying Peoplevox on top of pre-existing warehouse operations.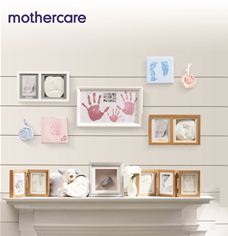 Mothercare signs Peoplevox for Asia operations
'Peoplevox is an eCommerce warehouse specialist, with impressive pick rates and accuracy levels,' says Elaine Khoo, General Manager for eCommerce, Mothercare Singapore. 'We chose them for the software's capability to support multiple inventory levels and logistics providers, which is important for us operating across different countries. Jonathan and his team come from enterprise warehouse systems and offer deep functional expertise that we look forward to leveraging on as we set up our eCommerce operations.'
Founded on the understanding that traditional warehouse management systems do not work for eCommerce operations, Jonathan Bellwood, CEO of Peoplevox, developed a solution that now helps more than 100 eCommerce warehouses across 12 countries. By optimising pick routes, eliminating mispicks, and achieving 99.99% accurate stock figures, Peoplevox clients, including Mothercare Ireland, enjoy excellent customer reviews and save both time and money in the warehouse.
'Peoplevox has been a great addition to the Mothercare Ireland business,' says Ben Ward, Commercial Director at Mothercare Ireland. 'We managed to cope with a 35% increase in turnover last Christmas which equated to a 20% uplift in orders and a 40% uplift in items picked. All of this is with the same number of operatives as per the previous paper/pen solution, too. I would otherwise have spent €1000s extra on payroll and training to hire new staff, whereas Peoplevox has given us far greater efficiencies, not to mention the hours it saves us on general stock takes and spot checks. We now have much greater visibility on stock movements and the productivity of individual operatives via the handheld devices. We are a far more efficient, modern and scalable business as a result of our partnership with Peoplevox.'
'After the success of our warehouse management system for the eCommerce division at Mothercare Ireland,' comments Jonathan Bellwood, 'we hope to replicate the model into more franchise locations across Asia with our off-the-shelf integration to Magento. We look forward to taking everything we have learnt about how to operate an eCommerce warehouse and using it to help Mothercare maintain their already high standards as they push further into the world of eCommerce.'
ENDS
Notes to editor - About Peoplevox
Peoplevox is the software-as-a-service warehouse management system provider dedicated to eCommerce. With an understanding of how unsuitable traditional systems are for eCommerce, Peoplevox's easy to use technology provides such companies with live-to-the-second inventory and optimised picking methods, enabling them to grow and compete with Amazon-quality logistics.
For more information, visit www.peoplevox.co.uk
Jess Lawrence
jess@peoplevox.co.uk
01923 606 660
@PeopleVox
www.peoplevox.co.uk