American hit racer series soars to the chart summit in Europe too
Friday 10th August, 2012 – Gateshead, UK - Eutechnyx, one of the world's leading independent game developers and the team behind the hugely successful licensed race Series NASCAR The Game, today announced it's first major success in Europe achieving 'number 1' best-seller status.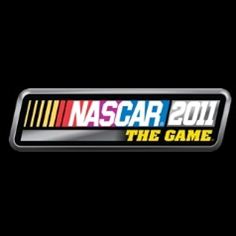 NASCAR The Game
NASCAR The Game 2011 launched in North America in March 2011 and became an instant hit. The game features fully licensed content including premier competition, The NASCAR Sprint Cup Series teams, drivers, cars and all 23 of the official season race tracks.
Blake Davidson, Vice President of licensing and consumer products for NASCAR said, "NASCAR has a very large and passionate international audience reaching millions of people across Europe alone. It's great to see Eutechnyx and Sony working together to deliver our video game franchise to that audience and see such huge success."
Executive producer Dave Thompson said, "Since we launched this game in the United States we've been under constant pressure by fans of the sport to publish in the rest of the world. The PAL territories release provides excellent value for NASCAR fans as it combines all the download content released so far which includes two full season updates."
NASCAR The Game 2011 is available from the PlayStation Network store priced €9.99/£7.99
NOTES TO EDITORS
About Eutechnyx
Eutechnyx is the world's leading independent racing game developer. With a history spanning over 24 years, the studio has won numerous awards for its million-plus selling titles and garnered exceptional acclaim in the business sector. As well as its headquarters in the UK, the company has studios in Hong Kong, Chengdu and Charlotte.
For more information, please visit www.eutechnyx.com
About NASCAR
The National Association for Stock Car Auto Racing, Inc. (NASCAR) is the sanctioning body for one of North America's premier sports. NASCAR is the No. 1 spectator sport – with more of the top 20 highest attended sporting events in the U.S. than any other sport, and is the No. 2 rated regular-season sport on television. NASCAR races are broadcast in more than 150 countries and in 20 languages. NASCAR fans are the most brand loyal in all of sports, and as a result more Fortune 500 companies participate in NASCAR than any other sport.
NASCAR consists of three national series (the NASCAR Sprint Cup Series, NASCAR Nationwide Series, and NASCAR Camping World Truck Series), four regional series, and one local grassroots series, as well as two international series. Also part of NASCAR is Grand-Am Road Racing, known for its competition on road courses with multiple classes of cars. NASCAR sanctions more than 1,200 races at 100 tracks in more than 30 U.S. states, Canada and Mexico. Based in Daytona Beach (Fla.), NASCAR has offices in New York, Los Angeles, Charlotte (N.C.), Concord (N.C.), Conover (N.C.), Bentonville (Ark.), Mexico City, and Toronto.
For more information about NASCAR The Game please see:
Website: www.NASCARTheGame.com
Twitter: @NASCARTheGame
Facebook: http://www.facebook.com/NASCARTheGame
YouTube: http://www.youtube.com/user/NASCARTheGameTV
Eutechnyx is a registered trademarks of Eutechnyx Ltd. All rights reserved. "PlayStation" and PlayStation Network are registered trademarks of Sony Computer Entertainment Inc.