Leading renewable energy and infrastructure consultancy, Natural Power has appointed David Armour as its Head of HSEQ. This wide ranging role includes leading the health, safety, environmental and quality team that provides support and advice to both the company internally and to its clients internationally.
David also has responsibility for developing and implementing the HSEQ strategy across Natural Power, maintaining the ISO 9001, 14001 and OHSAS 18001 accreditations and ensuring the organisation carries out its works in a responsible and diligent manner.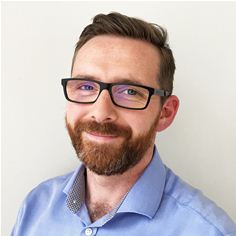 David Armour
He said: "Natural Power has a strong reputation in the market, with HSEQ as a key priority. I'm looking forward to working collaboratively with personnel throughout the business, supporting and training teams where we can continue to embed a pragmatic safety culture throughout our operations and projects."
David has been an HSEQ professional for the past ten years having worked formally as a mechanical maintenance engineer before moving into health and safety. He has a BSc in Occupational Safety and Health, is a graduate member of IOSH and is currently working towards chartered status. His experience spans a number of technical industries including offshore and onshore wind, solar, civil construction, port, maritime, and electrical utilities.
Stephen Trotter, Natural Power's Managing Director, said: "David's in-depth knowledge of health and safety legislative compliance and best practice, coupled with his experience in the development and implementation of safety management systems, auditing and inspections, will be a real asset to our team. I know that he shares my passion and commitment to safety. Building upon our existing strength in HSEQ, we look forward to working with our client base to embed this safety culture, ensuring that it is at the core of all of our activities."
To find out more about Natural Power's health and safety services visit https://www.naturalpower.com/our-services/healthandsafety/
About Natural Power
Natural Power is a leading independent renewable energy consultancy and products provider. The company offers proactive and integrated consultancy, management and due diligence services, backed by an innovative product range, across the onshore wind, offshore wind, wave, tidal, renewable heat, solar pv and hydro sectors, whilst maintaining a strong outlook on other new and emerging renewable energy sector globally.
www.naturalpower.com
https://twitter.com/Natural_Power
https://www.linkedin.com/company/natural-power
ENDS
Contact details:
Jane Maher
PR and Media
Natural Power
T: 07887 995 589
E: janem@naturalpower.com
www.naturalpower.com https://twitter.com/Natural_Power