Alfresco delivers its next generation of leading, tightly integrated ECM and BPM solutions with Ness SES development and test services
TEANECK, NJ – April 19, 2016 – Ness Software Engineering Services (SES), a leading provider of software product engineering services, today revealed how it has contributed to the successful release of the latest versions of Alfresco One and Activiti by Alfresco Software, the leading open-source provider of Enterprise Content Management (ECM) and Business Process Management (BPM) solutions. Alfresco is enabling companies to meet their digital transformation goals through platforms its customers trust to take full advantage of their content, people, and business processes. Ness is helping Alfresco by providing ongoing software development, support and test engineering services.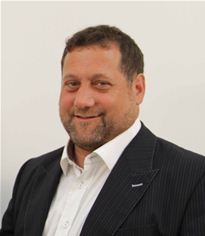 Paul Lombardo, CEO at Ness SES
Major organizations are choosing Alfresco's software suite to increase user productivity because the solutions offer simplified business workflows that are better informed by content, easy to use, and readily integrate with other enterprise software solutions. Customers enjoy a smoother transition from their legacy systems to Alfresco's modern, open standards-based ECM and BPM solutions because the company offers a flexible platform that supports current business requirements that readily adapts to future needs with enterprise scale and platform modularity and security.
These latest Alfresco software releases build upon the successful, advanced product engineering partnership established between Alfresco and Ness SES in 2014. A dedicated team of Ness SES software engineers has collaborated closely with Alfresco's product development experts to utilize advanced testing techniques and extend the integration capabilities of Alfresco's software platforms further.
Mark Heath, vice president of product development and engineering at Alfresco Software commented, "We're focused on delivering the best possible solutions to managing process and content in today's business environment. Our solutions deliver value faster with intuitive workflows that require very little user training. Instant access to Ness's software engineering expertise, including testing and integration resources has contributed to our growing business providing solutions that connect people, process and content in powerful ways."
Pete Rogers, senior vice president & general manager, Europe at Ness SES said, "Working with technologists at the forefront of the evolving Digital Economy is extremely rewarding, and we're excited to be contributing to Alfresco's success in the ECM and BPM markets. Like us, they're working with leading-edge organizations that are making major progress in how they are transforming their businesses digitally. For Alfresco and its customers, the assurance of software quality and exceptional performance is of prime importance, and Ness SES is proud to help Alfresco achieve this vital and challenging goal. We are looking to further extend our partnership with Alfresco in the coming months with a particular focus on helping deploy Activiti with Alfresco's major clients."
ENDS
About Alfresco
Alfresco provides modern enterprise content management (ECM) and business process management (BPM) software built on open standards that enables organizations to unlock the power of their business-critical content. With the controls that IT demands and the simplicity that end users love, Alfresco's open source technology enables global organizations to collaborate more effectively across cloud, hybrid and on-premise environments. Innovating at the intersection of content, collaboration and business process, Alfresco's software manages over seven billion documents, powering the daily tasks of more than 11 million users worldwide. Select Alfresco customers include: Amnesty International, Cisco, DAB Bank, FOX, NASA, PGA Tour, and Sony Entertainment. Founded in 2005, Alfresco's U.S. headquarters are in San Mateo, California and European headquarters are in Maidenhead, UK. Please visit us at http://www.alfresco.com.
About Ness Software Engineering Services (SES)
Ness Software Engineering Services (SES) is a premier provider of digital transformation and software engineering services. Ness SES helps organizations compete and grow in today's digital economy by providing deep expertise in products and platforms, data and analytics, and experience engineering. With access to world-class software engineering resources, Ness SES's clients create advanced, new products and services, enter new markets, win new customers, and streamline operations to radically reduce costs. Ness SES delivers consumer-grade experiences with commercial-grade quality and stability through its global delivery model that offers the flexibility and efficiencies of on-site, on-shore, near-shore and off-shore sourcing, leveraging sophisticated distributed Agile techniques. Visit http://www.ness-ses.com/ for more information.
# # #
Media Contacts
Stacey Jones
onechocolate communications
Ness@onechocolatecomms.co.uk
+44 207 437 0227