Adaptive TV Technologies Dramatically Extend Operator Reach
Paris, France. IBC10, Amsterdam, NL. September 13, 2010. Netgem (www.netgem.com), a leading provider of connected entertainment, today announced a significant development of its NetgemTV middleware to support new adaptive TV technologies. Extending the reach of Pay TV Operators, these new features enable the creation of innovative, multi-screen services which can be delivered securely and consistently.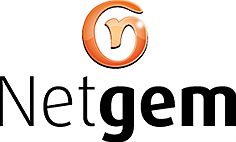 Netgem Logo
Microsoft's Silverlight and Play Ready plug-ins have been integrated into Netgem's solutions in order to enable smooth streaming of content and DRM management across multiple devices. This allows pay TV operators to distribute blended Internet TV and broadband services, broadcast and home network content across any connected screen, Netgem's media centre set-top-boxes and smart, open middleware can be integrated with any operator network.
"By tapping into the value of Microsoft IIS Smooth Streaming and PlayReady, Netgem is helping deliver a cost-effective way for content providers to bring high-quality, high-definition content to a broader audience," said David Sayed, Senior Product Manager for Silverlight. "Microsoft is pleased to see Netgem take advantage of the many opportunities with two very important components of our media platform."
Commenting on the new partnership, Christophe Aulnette, Netgem's managing director, said: "Traditionally PayTV operators have been successful in aggregating channels to create attractive and diversified bouquets of services. Together with Microsoft, we enable the secure blending of OTT services, such as catch-up TV, with linear content, which is ideal for operators looking to extend their reach beyond their existing footprint."
Microsoft Silverlight, the next-generation cross-browser platform for delivering rich media through the Web, enables seamless smooth content streaming, flexibility and scalability. In addition the streaming quality adapts dynamically to available bandwidth to optimise the picture quality and the network does not need to be upgraded at any point to manage multicast streams since caching can be added progressively as service penetration grows. Silverlight DRM, powered by Microsoft PlayReady enables the protected delivery of compelling digital entertainment products and services, over an Internet connection, with reach to both Windows-based PC and Mac users.
Netgem is exhibiting on Stand 405 within the new Connected World in Hall 9 at IBC 2010 in Amsterdam (www.ibc.org).
-Ends-
About Netgem
Netgem enables operators to deliver branded connected entertainment in the digital home, enriching the broadcast TV experience with the power of the Internet. Installed in over 3 million homes around the world, Netgem is among the top 10 most deployed Hybrid Set Top Box solutions worldwide. It is ranked number one for IPTV STB shipments in Western Europe and number 3 for IPTV globally in 2009 by Screen Digest. Netgem customers include: SFR, Telstra, Monaco Telecom, Elisa in Finland, Spec-Com for Algeria Telecom, Melita Telecom in Malta. Slovenia Telekom and FetchTV in the UK. Netgem is listed on Compartment C of Euronext Paris Eurolist (ISIN code: FR0004154060, Reuters code: ETGM.PA, Bloomberg code: NTG FP 7537). www.netgem.com
Twitter http://www.twitter.com/netgem/
Media contact Netgem:
Andy Riley, AxiCom (for Netgem)
T: +44 20 8392 4073, E: andy.riley@axicom.com
Vanessa Vigar, Netgem Communications
T: +31 6 11 56 22 18, Vanessa.vigar@netgem.com