Reinforcing and strengthening growth plans with Executive CTO appointment.
London - June 02, 2014 - Attenda Limited, the Business Critical IT company, today announced that it has appointed Stuart Bonell as Chief Technology Officer (CTO). This executive appointment reinforces, and strengthens Attenda's growth plans, through focusing on its unique approach to delivering Business Critical IT.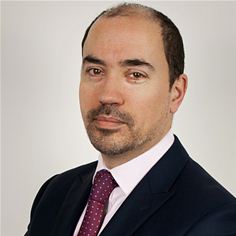 Stuart Bonell
In his new role, as part of the Executive Team, Bonell will be responsible for Attenda's Services and development of the business's Technology and Platforms. With more than 20 years of technology and management experience, Bonell brings a wealth of knowledge and expertise to Attenda.
Commenting on the appointment, Mark Fowle, CEO says, "I am delighted that we have been able to secure a true leader for this key role; someone who knows our business and culture, and already shares our vision of our future. Stuart brings tremendous experience to the role, having previously played a significant role during Attenda's formation and then run IT functions, as CIO and CTO at medium-sized businesses."
As a highly experienced technologist and IT executive, Bonell has extensive experience spanning all aspects of the IT lifecycle from software development, to enterprise architecture and operational delivery of IT-enabled business services.
He has also served as an advisor to management at enterprise and IT supplier businesses for commercial and technical aspects of IT; and has provided due diligence services for venture capital, private equity and other investor clients during acquisitions, investments and re-financing of businesses in the managed services and cloud industry.
Fowle adds, "We see Stuart's appointment as a catalyst to accelerate Attenda to the next level of service excellence in delivering Peace of Mind to our clients; through building enduring relationships, and facilitating the right choices to help them harness technology to drive successful business outcomes."
About Attenda Limited (www.attenda.com)
We are one of the UK's leading managed service and cloud platform providers, specialising in running business critical applications. Our Business Critical IT approach combines business outcome focus with a structured engagement methodology and supporting services and infrastructure.
Through our structured Define, Design & Verify engagement methodology, we help to facilitate the right choices for our Clients, offering straightforward advice and uncovering hidden opportunities; leveraging modular, scalable and secure platforms that deliver agility and reliability.
This proven operational foundation ensures better business outcomes, whilst supporting innovation and optimisation. This enables clients to focus on strategy and their business, making them more competitive.
We have built up a commanding market reputation, with the industry's leading accreditations and an unrivalled portfolio of UK enterprise Clients including BSi Group, City & Guilds, NHS, Nisa, Princes, reed.co.uk, Regus and Travelodge.
Attenda is positioned in the Leaders quadrant, Gartner Magic Quadrant for European Managed Hosting 2013.[1]
Attenda is ISO9001, ISO27001, ISO20000 and ISO22301 accredited, is a Microsoft Gold Hosting Partner, VMware Premier Service Provider, a SAP Partner, SAP Certified in Hosting and Cloud Services, AWS Advanced Consulting Partner, Citrix Service Provider partner, Oracle Silver partner, HP Premier Partner and a HP CloudAgile Partner.
For further details, visit www.attenda.net or please contact:
Attenda Corporate Communications
Gill Constable +44 (0)1784 211100
pressinfo@attenda.net
[1] Gartner Magic Quadrant for European Hosting by Tiny Haynes, Gregor Petri, Douglas Toombs, Bob Gill, Lydia Leong, Sammi Pine; June 2013