Beauty Town gives users the opportunity to open and run their own virtual fashion boutique
9th August 2011 – Today sees the launch of Beauty Town, a Facebook game where people can open and manage their own virtual fashion boutique. The game, which has been developed by Dynamo Games with support from Channel 4 and Creative Scotland's Digital Media IP Fund, allows players to learn more about fashion and looking good while having fun with their friends. Beauty Town is available to play on Facebook and can be accessed by visiting http://apps.facebook.com/beautytown.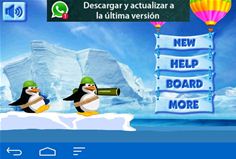 Beauty Town Screenshot 1
Beauty Town is a multiplayer, platform game that allows users to interact with their other friends on Facebook. Players have full control over their avatar and can then create and stock their boutique to make it the most fashionable place on the street. It also allows players to grow and develop their character as they acquire all the necessary skills to reach certain achievements building up to the prestigious 'Stylist of the Year'.
It is also possible for people to interact with other Beauty Town players in the game's unique social forum, which focuses on helping users that might have body image questions by sharing advice, tips and tricks.
Brian McNicoll, Managing Director at Dynamo Games said: "This is a captivating game that mixes questions and tips around female body image in a fun and engaging gaming environment. The unique social elements mean women of all ages can interact with each other while also sharing fashion tips and advice."
Ian MacKenzie, Media Project Manager at Channel 4 said: "Beauty Town celebrates beauty and fashion in a way that helps give women confidence in the way they look and act. With the media's current obsession with fashion and beauty, this game gives women a chance to experiment and learn in private online, while still interacting and engaging with friends and other people with similar interests."
Fiona Hyslop, Cabinet Secretary for Culture, said: "I saw Beauty Town in development on a visit to Dynamo Games last year and I was very impressed by the imaginative concept and the team's skills and passion. It is a fine example of the wealth of creative talent and innovation that exists in Scotland, and the launch of this game can only add to our global reputation for excellence in games development."
Morgan Petrie, Portfolio Manager, Technology and Digital Media, Creative Scotland said: 'Dynamo has taken its award winning skills in mobile gaming to a new level with this creative social networking game. Beauty Town offers a fun way to engage with fashion and style through communication and a frisson of entrepreneurship.'
Research conducted by Beauty Town to help launch the game has found that only 3% of British women said they are a trendsetter amongst their peer group and half said they hardly ever got a truthful opinion on what they wear from their other half. Brits in general also aren't convinced that women pay much attention to looking good before they walk out the door with 52% saying they don't take enough care over their appearance.
- Ends -
For more information, contact:
Claire Barber
EML Wildfire
beautytown@emlwildfire.com
020 8408 8000
Research methodology
All research figures from Opinion Matters. Total sample size was 1037 UK adults. Fieldwork was undertaken between 29th June and 4th July 2011 and was carried out online. The figures have been weighted and are representative of all GB adults (aged 18+).
About Beauty Town
Beauty Town is a new Facebook game that allows women to start and run their own beauty salon. The game, which has been created by Dynamo Games and funded by Channel 4 and Creative Scotland's Digital Media IP Fund allows users to select clothes and accessories to sell in their shop and enables them to encourage their friends on the social network to visit their shop. Beauty Town is available to play at http://apps.facebook.com/beautytown
About Dynamo Games Ltd.
Established in 2004; from early success Dynamo Games has gone on to produce titles on many platforms including hundreds of mobile handsets around the world, the iPhone, the iPad, Android and the Sony PSP. Recently Dynamo Games has expanded beyond the handheld gaming genre into the world of online social gaming. Their achievements include their BAFTA award-winning mobile game Championship Manager 2008. The company has also released their first fully owned IP Social Network Game onto Facebook in the summer of 2010, entitled Soccer Tycoon. Dynamo aims to be a leading developer of Social Media Games and to release highly successful games to market.
About Channel 4
Channel 4 invested in Beauty Town following a call for proposals for games, website and app ideas which support positive body image messages. C4 provided investment because Beauty Town resonates with the editorial focus of a range of C4 lifestyle programmes and the audience for the game aligns well with C4's audience demographic. There may be cross promotional opportunities (e.g. 4Beauty) to explore but Channel 4's investment is also indicative of its ongoing commitment to support new digital talent and help Dynamo grow both its business and its own IP.
About the Digital Media IP Fund
The Digital Media IP Fund is managed by Creative Scotland, in partnership with Scottish Enterprise, to maximise the creative, cultural and commercial opportunities