Research highlights the Google ranking factors for financial services websites
SAN MATEO, Calif. (June 7, 2017) ‒ New research highlights the key industry-specific factors that are commonly found in bank, insurance and other financial services websites that rank higher in Google searches. Among the main findings:
having highly relevant content is even more important in financial services than in other sectors
top ranking financial websites use the searched keyword on their site far less than other websites that rank high
plus their pages tend to be more streamlined, loading a second faster than other high-ranking pages and may even use fewer images and videos
The study also reveals that financial services web pages that rank high on Google are 70% more likely to be shared or engaged with on LinkedIn (than other content that ranks highly). But financial content is less popular on Facebook.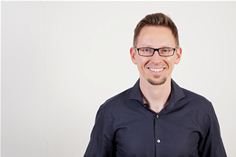 Marcus Tober, CTO and founder of Searchmetrics
The insights come from Searchmetrics, a specialist in search and content optimization, which analyzed the top 20 Google search results for over 6,000 finance-related keywords (including terms such as 'mortgage rates', 'Insurance' and 'foreign exchange') to identify the most commonly occurring elements, important Ranking Factors as well as features where finance stands out. The findings were compared with a broader Searchmetrics benchmark study that analyzed the results of 10,000 general search queries applicable across all industries. The research is summarized in the whitepaper: Finance Ranking Factors – Data Insights for Performing on Google'.
"If you are a financial services organization, it's essential to rank well within search engines. That's where most customers start their research for everything from mortgages and loans to investing in stocks," explains Marcus Tober, founder and CTO at Searchmetrics. "But financial brands can no longer rely solely on general, widely applicable search and content optimization strategies to help their content rank higher. Our study shows they now need to do a variety of industry-specific things that are important for ranking well in finance searches."
According to Tober, this is because Google is getting smarter. With the help of machine learning and other technologies, the search engine now has a greater understanding of the intention behind the words people enter in to the search bar, allowing it to deliver more relevant, industry-specific results. For example, Google can identify if queries relate to finance, travel or other vertical sectors and displays results that use elements that most effectively address the needs of searchers within those individual categories.
Below are five key learnings from the Searchmetrics study that can help finance brands rank higher on Google.
1. Content relevance is even more important in financial services
Pages that rank in the top ten Google results for financial services searches have a higher content relevance than the top ten results for general search queries (that Searchmetrics analyzed in its benchmark study).
The company measures content relevance[1] using Big Data computing to compare the semantic relation of the words people enter into the search bar with both related topics and the text that appears in the pages listed in search results.
In fact, the study found that Google's top ten results for financial services queries have a content relevance score for the central part of the page that is 50% higher on average than the most relevant content found in the general benchmark study.
2. Frequently mentioning keywords is not necessary
High-ranking financial services content uses the searched keyword three times less frequently in the body text than high ranking content in the benchmark study. Across the first 20 positions, the keyword only appears on the page 2.1 times, whereas for general search queries the overall average is 7.4: more than three times as many.
Repeating the same words can come across as unnatural to website visitors and it's likely that in financial services searches Google is putting even greater emphasis on rewarding sites that provide content that is easy to understand and uses natural language to answer searchers' questions.
3. Hold off on menus, buttons and other interactive elements on the page
Of all the industries analyzed by Searchmetrics, financial services pages ranking on Google's first page have the fewest interactive elements such as buttons and menus: 29% below the benchmark average. This strongly suggests that the focus for pages ranking for finance-related topics is on helping visitors to absorb the content on the page, and not on navigational elements such as buttons or menus than can lead visitors to other parts of the site. This makes good sense as complex finance-related content often requires visitors to focus.
4. Keep file sizes small ‒ for example by using fewer images and videos
The file sizes of top 10 results in financial services searches are around 30% smaller than the overall average. One explanation is that pages that provide information related to finance tend to make less use of images and/or videos that can produce bigger pages. This also ties in with why financial services results tend to load a second quicker on average.
Interestingly, while video is a great way to capture website visitors' attention, some studies suggest that when people are making important, complex decisions such as choosing a mortgage or insurance product, text works better.
5. Top financial content drives more LinkedIn interactions than other topics
The top 20 results in finance searches attract just a fifth as many Facebook likes and shares as the benchmark average. However, they have 70% more social signals from the professional network LinkedIn. While there is no proof of a causal link between greater LinkedIn or Facebook engagement and higher rankings, the study does suggest that sites ranking higher for finance-related queries are also very popular among LinkedIn users. So LinkedIn as a professional social network seems to be a relevant social channel for finance topics.
To download 'Finance Ranking Factors - Data Insights for Performing on Google' visit: www.searchmetrics.com/knowledge-base/ranking-factors-finance/.
This is one of a series of Searchmetrics industry-specific ranking factors studies focusing on individual verticals. You can download its analysis of eCommerce ranking factors here and expect to see further studies on the travel, media and health verticals in the coming months.
[1]Content Relevance is based on measurement methods which use linguistic corpora and the conceptualization of semantic relationships between words as distances in the form of vectors. For the semantic evaluation of a text, this makes it possible to analyze the keyword and the content separately from one another. Searchmetrics can calculate a content relevance score for a complete text on a certain keyword or topic. The higher the relevance score, the more relevant the content of the analyzed landing page for the given search query. To make Content Relevance more meaningful, its calculation actually excludes instances of simple keyword matches between search queries and search results.
About the study
Searchmetrics analyzed the top 20 desktop search results on Google.com for over 6,000 industry-specific keywords that are relevant to the financial services sector. It identified the common factors that are present in these results and how strongly they correlate with search ranking positions. The findings were then compared with Searchmetrics' separate study of Google ranking factors which analyzed the results for a general set of 10,000 keywords applicable across all verticals.
About Searchmetrics
We are your pathfinder to content that uniquely matches user intent with the deep learning insights of the Searchmetrics SuiteTM and Searchmetrics Content Experience platforms. Search has evolved into a data-driven field that requires powerful tools to guide companies through discovery, optimization and measurement of engaging storytelling.
There's only one search and content development platform that owns its data: Searchmetrics, the world's #1 SEO and content performance platform. We don't rely on data from third parties. Our historical database spans five years and contains over 250 billion pieces of information, such as keyword rankings, search terms, social links and backlinks. It includes global, mobile and local data covering organic and paid search, as well as social media. We have the largest global reach of any search platform, crawling the web every day in more than 130 countries.
Searchmetrics monitors and reveals the full business available to you online. We provide our customers with a competitive advantage and help them to identify new business opportunities by exposing the content consumers are engaging with on industry and competitors' sites. Our SEO Visibility Score − trusted by reputable media sources such as The New York Times, Bloomberg and The Guardian − reliably indicates your online presence.
We provide the insights our customers need to deliver results. Searchmetrics guides SEOs and content marketers with suggestions for creating content that improves relevance and boosts conversions. It shows the connection between social media links and overall engagement. And its analytics make clear which content performs the best and how an organization's content performs against its competitors'.
With Marcus Tober, one of the top 10 SEO minds in the world, leading Searchmetrics' product development, we have over 100,000 users worldwide, many of whom are respected brands such as T-Mobile, eBay and Siemens. They all depend on Searchmetrics and our 12 years of product innovation to maximize their online performance.
More information: www.searchmetrics.com.
Media Contact
Uday Radia
CloudNine PR Agency
uradia@cloudninepr.com
+44 (0)7940 584161