London, U.K., 05 February 2018 – Ascertus Limited, a provider of document and information lifecycle management solutions to law firms and corporate legal departments, has appointed Ashley Allen as Technical Consultant to support solution implementations for the company's growing customer base. With an in-depth knowledge of the IT industry, Allen is helping clients across the solution implementation process – from project scoping and requirements gathering through to custom functionality development.
"We are both a solution provider and technology advisor to our customer base, and so strong technical expertise underlies our offering," said Roy Russell, CEO of Ascertus Limited, explaining the business rationale for this appointment. "Our customer base is growing as is the portfolio of solutions that we offer. Ashley has extensive experience in taking projects from initiation through to successful completion. He is playing a significant role in the technical team to ensure that the solutions delivered to customers are right for them. He has both technical depth and breadth, which is a valuable competence."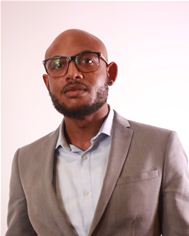 Ashley Allen, Technical Consultant, Ascertus
Allen is already familiar with a number of solutions that Ascertus offers, including iManage Work and HotDocs, among others. He has managed several large and complex iManage projects in the finance, legal and media sectors; working closely with consultancy, development and support teams to deliver solutions. Prior to Ascertus, he held positions at Phoenix Business Systems, Sweet & Maxwell, and Discovery Communications Europe, to name a few.
"I'm delighted to be here," commented Ashley Allen, Technical Consultant at Ascertus Limited. "Due to the nature of projects and the customer base, the work we do is rich and professionally rewarding. Ascertus is also a great place to work – there is great camaraderie and a sense of common purpose and pride in delivering good quality work to customers."
About Ascertus Limited
Ascertus provides information and document lifecycle management consultancy, software solutions and IT support services to law firms, corporate legal departments and other professional services organisations. Based in Central London, the company offers a full range of professional services – from consultancy, business analysis and project management; to software implementation, training, documentation and technical support – delivering bespoke email, contract and document management solutions in on-premises and privately hosted environments. The company has successfully delivered and managed some of the largest iManage Work installations at customer sites in the UK. For more information, visit: www.ascertus.com. Follow Ascertus on Twitter and LinkedIn.
Media contact:
TagusPR
Vidushi Patel
vidushi@taguspr.co.uk
+44 7958474632