Datacloud UK will be collocated with the 11th Annual Finance and Investment Forum
London, 19th September 2017 - Announcing a new platform for the UK data centre market to network and do deals, BroadGroup today launched Datacloud UK, which will be collocated with the long-established Finance and Investment Forum, January 31 – February 1, 2018.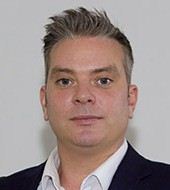 Gregory Gerot, Managing Director Europe
The timely forum showcases international networking and deal making opportunities with UK players, customers and influencers and also hosting the annual meeting of financiers and investors in the sector.
"Outsourcing to third party data centres remains a key strength of the UK market, which has been more recently driven by cloud providers. Together with its appeal as a global financial and international hub, it also has the advantage and market presence of LINX," commented Gregory Gerot managing director of BroadGroup.
Datacloud offers a premium business forum in Europe, the Nordics, Asia and beyond and uniquely brings together infrastructure executives and attracts the leadership of data centre and cloud players, service providers, hosting, colocation and managed services companies.
For the first time, it provides a unique focus on the UK, the largest data centre market in Europe. The event will showcase facilities and services, power availability and growth forecasts and the coming impact of Edge.
The long running Finance and Investment Forum brings together stakeholders and players in finance and investment with cloud services, with carrier neutral and carrier owned facility owners, government and regional investment authorities, property interests, and law firms to assess the market outlook and identify key global opportunities, types of finance available, mergers and acquisitions, REITs and business models.
For more information contact the team or visit:
www.dataclouduk.com
About BroadGroup
BroadGroup is an Information Media Technology and Professional Services provider and a member company of FTSE 250 Euromoney Institutional Investor PLC. Established in 2002, the company has achieved recognition and growth through delivering quality research and events across the IT infrastructure sector. Its Data Centre and Cloud practice is the market leader in providing commercial due diligence, research and analysis for the sector. The company's event portfolio brands include Datacloud, Datacloud Awards, Finance and Investment Forum and Dark Fibre Convention which deliver high quality international networking and business opportunity events. The company also owns the leading online information source, magazine and specialist forum Data Economy.
Contact: Julia Vockrodt, VP Communications – julia@vp-pr.com, 07710 942943