Eligible charities can now access the latest Microsoft Office suite through CTT's charity technology donation programme
London, 29 January 2013 - Charity Technology Trust (CTT) has announced that the latest version of Microsoft Office is now available through CTT's technology donation programme, CTXchange. Eligible charities and not-for-profit organisations that are registered to the programme can now obtain the new Office Standard and Professional editions at a discounted rate.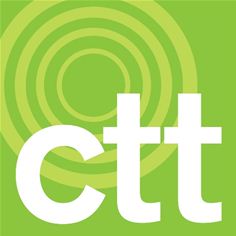 CTT Logo
Charities with remote workers or staff that travel frequently can benefit from Office's integration with the cloud. Its direct link to online storage drive, SkyDrive, allows users to sync their documents and work across several devices, saving it as they go. This means they can start a document on their desktop and pick up where they left off on a tablet without any disruption. Microsoft's Office 365 web apps will also allow staff and volunteers create, edit, and share documents online.
"Having access to the most up-to-date software helps charities to run at optimal efficiency," said Richard Craig of CTT. "Our partnerships with companies like Microsoft mean we can offer eligible members of our CTXchange programme the advantages that access to the latest technology brings."
Eligible organisations are still able to request donated upgrades of Windows 8 Professional and Windows 8 Enterprise through CTXchange, which have been available since October 2012.
-Ends-
About CTXchange
Charity Technology Trust's CTXchange programme enables eligible charities and charitable housing associations to receive hardware and software products, donated by leading brands, to improve the efficiency of their operations. It is part of a global partnership operated by Techsoup, headquartered in the USA. The programme has helped donate hardware and software to over 12,000 charities.
# # #
About Charity Technology Trust (CTT). CTT is an impartial, non-profit-making organisation which provides the charitable sector with information technology and support services including hardware, software and support for e-mail marketing and online payments systems. CTT currently works with over 16,000 charities. Formed in 2001, CTT is the only UK registered charity devoted to improving the operational efficiency of charities through the use of information technology.
www.ctt.org | www.twitter.com/Charity_Tech
# # #
About Microsoft
Founded in 1975, Microsoft (Nasdaq "MSFT") is the worldwide leader in software, services and solutions that help people and businesses realize their full potential.
Note to editors:
For more information, news and perspectives from Microsoft, please visit the Microsoft News Center at http://www.microsoft.com/news. Web links, telephone numbers and titles were correct at time of publication, but may have changed. For additional assistance, journalists and analysts may contact Microsoft's Rapid Response Team or other appropriate contacts listed at http://www.microsoft.com/news/contactpr.mspx.
For more information please contact:
Lisa Henshaw or Hannah Devoy
Fourth Day PR
+44 (0)20 7403 4411
lisa@fourthday.co.uk or hannah@fourthday.co.uk