…Study of 12,000+ staff shows that employees are likely to stay longer if they are formally recognised for good work…
Milton Keynes, UK. – Monday 18th January 2016 – P&MM, an award winning performance improvement agency, has released findings from analysis it has conducted of companies operating a formal employee recognition programme[1]. The data reveals that employers can expect to gain nearly four years length of service when the good work undertaken by an individual employee has been recognised by their manager or a colleague.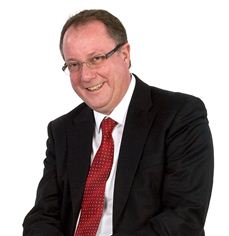 John Sylvester
The P&MM audit was based on feedback from 12,331 staff (full time, part-time and freelancers), across a wide range of job functions, including field engineers, IT developers, manufacturing site employees and those in office-based roles.
The analysis was conducted across a number of companies, each operating in a different industry, with varying levels of staff turnover. Average retention rates ranged from 4.7 to 9.8 years for those employees who had not been formally thanked via a recognition platform during their time at each company. However staff retention rates rose to between 8.16 and 14 years for those who had received at least one form of manager or peer led recognition whilst employed in the same organisation (excluding long service awards). The difference in tenure ranged from 3.46 to 4.2 years, producing an average growth of 3.7 years in employment.
John Sylvester, Director at P&MM, comments, "These results make very interesting reading. Whilst we are not suggesting that a single thank you alone will result in three or four more years of service, the data clearly indicates a propensity for individuals who are recognized to be more engaged at work, to go above and beyond and to have better relationships with managers and colleagues."
Up to a third of staff are likely to leave their current job in 2016[2]. Data[3] also suggests that it can cost employers up to £30,614 per employee to replace them and it can take up to 28 weeks for workers to reach optimum productivity. Rapid staff churn can also effect customer service and cause low staff morale, but according to P&MM this unnecessary churn can be significantly reduced.
"This sort of analysis provides a valuable insight for managers as it means that recognition programme data can be used to highlight those staff who are a flight risk. These individuals may well feel unappreciated or not be performing in such a manner that warrants a thank you from colleagues and therefore require greater attention. It also makes high uptake and ongoing use of recognition systems vital to the overall success of any organisation."
Sylvester concludes, "Employee engagement incorporates many factors – and this audit clearly demonstrates that employee recognition is one of them. Employee engagement is about the emotional connection employees have with the organisation they work for. Engaged employees understand and commit to the organisation's mission and values and will tend to go above and beyond their basic job – making them more likely to be the recipient of recognition from their peers. These positive behaviours will drive high performance and ultimately impact on the bottom line of any organisation."
For further information please email marketing@p-mm.co.uk or follow company Director John Sylvester on Twitter @JohnSylvester.
Note to editors
[1] The UK audit was carried out during December 2015 across a sample size of 12,331 staff. Each employer has a central headquartered office (each with additional brunches across the UK) and all of the organisations also had field staff spread across the United Kingdom.
[2] Institute of Leadership & Management (ILM) https://www.i-l-m.com/About-ILM/Information-for-media/Press-releases/New-Year-New-Horizons
[3] Oxford Economics report http://www.hrreview.co.uk/hr-news/recruitment/it-costs-over-30k-to-replace-a-staff-member/50677
About P&MM Motivation
P&MM helps private and public sector organisations to recognise their workforce by providing branded incentives and award winning employee recognition schemes, which help to improve employee performance, engagement and talent retention, particularly when salary increases are not possible. Unlike cash incentives, P&MM schemes also provide detailed reporting to demonstrate return on investment. Headquartered in Milton Keynes, the company employs over 250 people from a wide range of specialist and vertical sector backgrounds. For further information please visit staffmotivationmatters.co.uk
Media contact:
Lena Ahad
Technology PR
www.technologypr.eu
lena@technologypr.eu
Telephone (UK) +44 07908 725212