Latest investment to drive transition of $8.5bn [1] call centre market to the cloud
Basingstoke, UK – 28 July 2011 - NewVoiceMedia, the provider of enterprise class contact centres delivered via a true cloud model, has secured £2.5 million in a second round of funding from Notion Capital and Eden Ventures. Both firms have previously backed the UK-based company taking the total invested over the past 12 months to £6.0m, demonstrating the confidence that the investors have in NewVoiceMedia and cloud delivered services as a disruptive technology.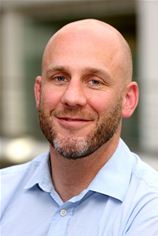 Jonathan Gale
NewVoiceMedia has established itself as an agile cloud vendor and is building a reputation for high quality customer service and support. The company services 250 call centres around the globe with upwards of 3,000 agents making in excess of 100 million calls per year.
Jonathan Gale, CEO of NewVoiceMedia stated, "The contact centre market has been dominated by on-premise technology and is on the cusp of a major transition to the cloud. The compelling arguments are just too strong to prevent this from happening. We are acquiring first time customers that would not consider an on-premise solution as well as customers who are either supplementing their in-house solution or transitioning their entire contact centre strategy to the cloud".
Gartner Research is predicting that at least 75% of customers [2] will use some form of SaaS application as part of their contact center solution by 2013, and that as early as next year, 40% of companies switching platform will select a cloud based service. Growth in the overall contact centre market is flat with all the excitement being provided by the cloud as a new delivery model, where CAGR is as high as 22.7%.
"The cloud is changing the way we communicate and share information and NewVoiceMedia's contact centre solution is a great example of this," said Mark Farmer, partner at Eden Ventures. "Customers have no up-front costs, can get up and running quickly without the need for on-premise hardware and software and operators can work from anywhere as part of a virtual team."
NewVoiceMedia is revolutionising the traditional contact centre market in the same way as MessageLabs did in the anti-virus and Salesforce in the CRM market. The investment from Eden and Notion will help to drive this change.
"The cloud represents a generational shift in technology that we haven't seen since the rise of the PC in the 90's, driven by the demand for services that are not tethered to a particular device or location," explains Chris Tottman partner at Notion Capital. "NewVoiceMedia is using the power of the cloud to provide a better alternative to traditional contact centre solutions that are all too often both expensive and complex."
"When we invested in NewVoiceMedia we saw a platform that had the potential to disrupt an industry that had been lacking in innovation for many years," explains Mark Farmer, co-founder at Eden Ventures. "They are executing well, acquiring customers and partners and turning a compelling vision into reality. With this further investment behind them we are very excited about the growth opportunity that NewVoiceMedia represents."
-ENDS-
About NewVoiceMedia
ContactWorld from NewVoiceMedia is an enterprise class contact centre, delivered via a true multi-tenant cloud architecture. Our customers benefit from fast, flexible and cost effective access to contact centre capabilities that would normally be very complicated, expensive and slow to acquire, integrate and use.
ContactWorld offers customers an incredibly rich suite of integrated call centre technologies. We leverage the cloud to provide complex data driven routing of calls so they are delivered to the correct agents. We provide them the technology and information to resolve more enquiries first time, resulting in a more rewarding interaction between agents and customers.
The ContactWorld platform provides a market leading 99.999% service availability SLA, and processes hundreds of millions of calls, for thousands of agents working across the globe. We have customers in 14 countries on 5 continents, including Berry Bros & Rudd, Long Tall Sally, QlikTech, Royal Mail, SHL Group and Parcelforce. For further information, please visit http://www.newvoicemedia.com/
About Eden Ventures
Eden Ventures invests in technology companies in the telecommunications software, enterprise software, SaaS, digital media, e-commerce, Internet, social media and mobile sectors in Europe. As serial entrepreneurs, Eden's partners bring the highest levels of expertise in building early stage technology companies. In addition Eden brings a strong investment track record, offering potential for high returns in this exciting sector. Eden adds significant sales and marketing, organizational and financial focus and capabilities to the existing inherent technology value of its portfolio members. For more information, please visit www.edenventures.co.uk.
About Notion Capital
Notion Capital is a venture fund and advisory business that invests in growth businesses in the IT sector, with a particular focus on Internet based services with recurring revenue models. Notion Capital creates value by helping companies and management teams to accelerate growth through financial injection combined with strategic and operational participation. The partners are all proven entrepreneurs and line executives, having founded and built a number of highly successful IT businesses. For more information please visit: www.notioncapital.com
NewVoiceMedia press contacts:
Paul Stallard / Denis Davies / Olivia Calvert
Berkeley PR
0118 909 0909
nvm@berkeleypr.co.uk
References
[1] DMG Consulting, Hosted Contact Center Infrastructure Market Report, 2010
[2] Gartner Research, Magic Quadrant for CRM Customer Service Contact Centers, April 2011