A financial provider that offers property developers a variety of short and long-term financing solutions has launched a new site in response to the growing popularity of bridging loans.
BWG Finance provides financial services to clients looking for short-term solutions in the form of bridging loans and property developers keen to obtain property development finance to support their projects.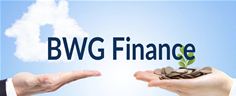 BWG Finance Website
Bridging loans have been growing in popularity in recent years thanks to the versatility that they provide developers with. The loans are generally taken out for a period of time ranging from two weeks to three years and are commonly used to cover an interval between two transactions, typically the buying of one house and the selling of another.
A report conducted by Bridging Trends, a quarterly publication that monitors trends in short-term bridging finance, has revealed that bridging lending has increased by 10% to £534m in 2017. The demand for loans for refurbishments and auction purchasing has increased significantly, revealing new trends for property developers and buyers.
Zara McDermott, Director of BWG Finance said: "With bridging loans and homeowner borrowing growing significantly, we felt it was important to provide a website that those keen to seek the finance could visit for both advice and access to the best rates.
"When it comes to securing a bridging loan, it's vital that people recognise the importance of choosing a loan that takes into account individual circumstances. We have a vast amount of experience in the industry which enables us to provide the right type of loans for our clients from various backgrounds and with different needs."
BWG Finance has been operating in the industry for over 20 years and compare rates on loans with over 75 lenders, ensuring that the best bridging loans are always secured for their clients.
Their development finance option is also ideally suited to new build, conversion and refurbishment projects and provides loans for a variety of settings including residential, industrial, retail, offices and leisure.
For more information about BWG Finance visit the website at: https://www.bwgfinance.co.uk/
About
BWG Finance is a niche finance broker that provides financial solutions to clients looking for both short and long-term loan options.
Their bridging loans are ideal short-term finance solutions for property developers.
Contact
BWG Finance
Press contact: Anthony Brindley
Email: tb@barclayweston.com
##ENDS##