Or Yehuda, Israel | February 10, 2016: FTS, a global provider of billing, charging, policy control and payment solutions, today announced that an existing Nordic customer has successfully completed a major upgrade to its FTS convergent billing and charging solution, Leap™ Billing, to enable the launch of new and innovative digital services.
A long-standing FTS customer, the multi-play operator uses Leap Billing to enable flexible convergent charging, billing and customer management for its mobile, fixed line, broadband, MVNO and MVNE services. By deploying Leap Billing in a fully virtual environment, the service provider enjoys significant savings on hardware investment, ensuring a cost-effective, scalable and flexible infrastructure. Integrated with the operator's Microsoft Dynamics CRM system, FTS' billing system enables it to rapidly deploy new services with a low total cost of ownership.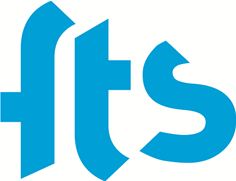 FTS logo
"We are delighted to play an important role in helping this customer offer innovative new services to its subscribers and to deliver yet another solution in a fully virtualized environment," said Yael Ilan, FTS' Vice President, Operations. "Like our other customers around the globe, this operator continues to take advantage of the powerful FTS platform to foster new opportunities for revenue growth and to maintain its position as a leading player in its market."
###
About FTS
FTS, part of the Magic Software Group, works with telecommunications, content and payment service providers globally to help them manage complex transactions and relationships with greater flexibility and greater independence. Analyzing every transaction from a business standpoint, FTS offers end-to-end and add-on telecom billing, charging, policy control and payments solutions to customers worldwide, and services both growing and major providers. FTS implements solutions, including convergent billing platform installations, in mobile, wireline, broadband, MVNO/E, payments, e-commerce, M2M and the Internet of Things, mobile money, cable, cloud and content markets. FTS' solutions dramatically lower the total cost of ownership (TCO) for telecoms and content service providers. For more information, visit www.fts-soft.com and follow FTS on Twitter @FTS_Billing.
For further information, please contact:
Joshua PR: Kate Gordon, Tel. +44 7980 921961, kate.gordon@joshuapr.com
FTS: Moshe Peterfreund, Tel. +972-9-952-6500, press@fts-soft.com