The success of Nosto's AI-powered personalisation solution for leading golf apparel retailer Function18.com has been recognised at the 2018 Direct Commerce Innovator Awards, winning in the category for best CRM, Data, Targeting & Personalisation at the prestigious awards.
Thanks to Nosto, Function18, which sells golf clothing from top sports brands such as Nike and Adidas, has seen an 18% increase in average order values while doubling page views and time-on-site with new AI-powered personalisation technology. On average Function18's visitors are 1.3x more likely to make a purchase since the new technology was introduced.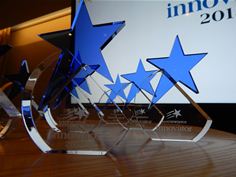 Nosto's AI-based retail personalisation solution for golf retailer Function18 is a winner at the Direct Commerce Innovator Awards
Function18 is one of the first users of Nosto's latest Segmentation & Insights and Onsite Content Personalisation technology. Segmentation & Insights helps Function18 to better understand who their customers are and what they buy, based on Nosto's AI analysing both transactional events and online browsing behaviour in real-time to understand buying intent and the Customer Lifecycle. Onsite Content Personalisation works closely with these results, enabling companies like Function18 to automatically personalise every element on a retail site for a specific segment. From the navigation bar, banners, videos, Call To Actions (CTAs), to logos, these elements are personalised on both desktop and mobile, in real-time.
Covering the complete sector and customer lifecycle, the Direct Commerce Innovator Awards are designed to enable trailblazing suppliers to bring their innovative solutions and services to the attention of the entire direct commerce community.
Nosto's CEO Jim Lofgren was delighted with the company's latest award success:
"At Nosto we're committed to innovation that delivers real business results for our customers. Winning this prestigious award alongside Function18 demonstrates the power of our latest AI-based personalisation technology, and the value it brings to customers and consumers. I'd like to thank Function18 for adopting our new solutions, helping deliver greater personalisation to their customers and deeper insight that is driving increased sales and engagement."
Read a short case study about the success that Function18 is enjoying with Nosto's personalisation technology here: http://pages.nosto.com/function18
About Nosto
Nosto is the fastest growing ecommerce personalisation and retail AI platform in the world. Supporting more than 2,500 retail brands in more than 100 countries, Nosto has fuelled over 25 billion personalised experiences and delivered a gross merchandise volume (GMV) of more than $10 billion through its customer stores. Nosto's end-to-end personalisation platform provides deep customer insights that drive real-time personalized shopping experiences across any touch point and any device. Through its patented technology, proprietary machine learning algorithms, vast network of ecommerce data and dedicated customer success team, Nosto supports its retailers from its offices in New York, Los Angeles, London, Berlin, Paris, Stockholm and Helsinki. More information can be found at https://www.nosto.com.
UK Media Contact:
Uday Radia
CloudNine PR
uradia@cloudninepr.com
+44(0)1923 221305 / +44 (0)7940 584161