Nuvias extends its distribution agreements beyond UK and DACH, to incorporate the Benelux region.
London, UK: 10/10/18: Nuvias, the fast-growing, high-value distributor, is extending its distribution agreement with Forcepoint, a leader in global cybersecurity, from its current remit in the UK and DACH[1], to incorporate the Benelux region. The two companies aim to take advantage of the exciting opportunities that exist in Benelux for further potential growth in the cybersecurity market.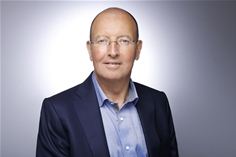 Ian Kilpatrick
Forcepoint takes a human-centric approach to cybersecurity and aims to transform the digital enterprise by continuously adapting security response to the dynamic risk posed by individual users and machines. Nuvias Cyber Security will distribute the full range of Forcepoint offerings, such as the recently launched Dynamic Data Protection (DDP) solution which brings together human-centric behaviour analytics and next generation DLP innovations.
DDP is the first Risk-Adaptive Protection solution in Forcepoint's portfolio of market-leading cybersecurity products, and provides an automated enforcement capability that dynamically adapts. The full range of Forcepoint products also include Cloud Access Security Broker (CASB)[2], Web/Email Security, Data Guard and Network Security (NGFW), all of which integrate seamlessly into a system with unified policy management, or plug into existing on-premises or cloud environments.
Ian Kilpatrick, EVP Cyber Security for Nuvias, commented: "We are delighted to be able to represent Forcepoint in Benelux, building on our successful collaboration to date. Forcepoint's reputation as an innovator in the security industry gives them a clear advantage and makes them a key addition to any reseller's portfolio. Forcepoint's range of security solutions will increase sales for our channel partners, particularly in areas such as CASB, web security, and data management."
Neal Lillywhite, Vice President of EMEA Channel at Forcepoint, said: "We have had a very positive partnership to date with Nuvias in the UK and DACH and are very pleased to be taking that partnership into the Benelux region. We can see real dividends from our joint work and alignment across our organizations. We believe now is the time to invest in the kind of valuable services that will help Nuvias channel partners and business customers to implement efficient technology solutions."
Nuvias Cyber Security
Since July 2017, when Nuvias acquired award-winning Benelux security value added distributor DCB, Nuvias has been investing strongly in the region's security market. The addition of Forcepoint to Nuvias' portfolio is the next stage in its ambitious growth plans for security in the region, which include increasing staff numbers and further growth in reseller numbers, alongside a strong programme of education and support for partners.
Nuvias Cyber Security provides a comprehensive range of best of breed security solutions addressing all aspects of risk in today's rapidly evolving networks. Nuvias differentiates itself by offering a unique set of services that enables resellers to deliver valuable business solutions to their customers.
[1] DACH – Switzerland, Germany and Austria
[2] Forcepoint Cloud Access Security Broker (CASB)
About Nuvias Group
Nuvias Group is the pan-EMEA, high value distribution business, which is redefining international, specialist distribution in IT. The company has created a platform to deliver a consistent, high value, service-led and solution-rich proposition across EMEA. This allows partner and vendor communities to provide exceptional business support to customers and enables new standards of channel success.
The Group's portfolio covers a comprehensive range of IT solutions, with the focus currently on three areas - Cyber Security (based on the former Wick Hill); Advanced Networking (based on the former Zycko) and Unified Communications (based on the former SIPHON). In July 2017, Nuvias added Benelux value added distributor and security specialist DCB to the Group. All four award-winning companies had previously demonstrated their ability to provide innovative technology solutions from world-class vendors, and deliver market growth for vendor partners and customers. Nuvias Group has 21 regional offices across EMEA, as well as serving additional countries through those offices. Turnover is around US$ 500 million.
ENDS
Forcepoint's proxy and API-based capabilities allow for the support any cloud application in the market, as well as providing blocking capabilities. The CASB provides deep visibility into multiple user activities, enabling security teams to understand user behaviour and implement data loss prevention (DLP) strategies. These can be designed to stop unauthorised transfer of data for both managed and unmanaged BYOD devices.
For further press information, please contact Orietta Sutherberry at Nuvias on +44 (0)7741 149367, email orietta.sutherberry@nuvias.com or Annabelle Brown, PR Consultant on +44 (0)191 237 3067, email pr@nuvias.com