Market-leading solution selected for its scalability, resilience and proven performance
London, UK – 24 September, 2013 – Data distribution specialists Push Technology today announced that leading sports betting provider for the gaming industry, Offsidegaming has selected its high-performance, scalable and real-time data distribution solution, Diffusion to expand its in-play betting proposition. Offsidegaming is abandoning its current polling architecture in favour of a push-based infrastructure to ensure its gaming platform can grow dynamically with user demand. The new infrastructure will allow the company and its partners to deliver a better customer experience when gambling on live events, and to expand its markets with new gaming propositions.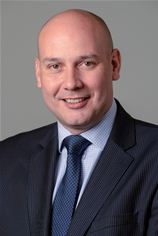 Sean Bowen
Offsidegaming will implement Diffusion to power its in-play betting odds platform, which currently runs over 4500 live events per month with a minimum of 50 in-play markets per event. Customers betting online will be able to receive more accurate live data, more efficiently, during live sporting events, regardless of their geographic location or user device. Even when there are network bandwidth issues customers will have high quality of service as Diffusion is designed to optimise how data is streamed over the network in real time.
"Betting customers increasingly need and expect real-time prices to enable features like in-play betting and live sports statistics, without any degradation to the site performance. More over, these capabilities are critical for customer engagement," explains Sean Bowen, CEO, Push Technology. "This means that betting companies face a huge data transfer challenge. Our solution will help Offsidegaming and its partners to provide live information to hundreds of thousands of customers at near-zero latency – key to staying competitive in this fast moving market."
"Diffusion is the dynamic solution we need as we are planning to significantly scale our offering over the next 12 months," says Matthew Colledge, CTO, Offsidegaming. "It will integrate seamlessly with our sports book platform, and power our B2B services to deliver exciting new opportunities to our partners and customers. Gaming is a fast moving business so working with the market-leading solution is a no-brainer as it will help us keep innovating and providing a state-of-the-art betting experience."
Push Technology is already used by six of the top 10 online gaming sites in the UK.
- ENDS -
About Push Technology
Push Technology solves the complexity around data distribution by removing redundant data to offer organizations intelligent delivery of real-time data to any device regardless of connectivity or location. The Company's robust and innovative flagship communication platform, Diffusion™ helps to reduce infrastructure requirements while delivering high performance and scalable services to any Internet connected device.
Push Technology works with organizations in the e-gaming, financial services, telecommunications, media and broadcast and transportation sectors to optimize data, mobile application performance, Web scale and data acceleration. Delivering data that's live to the millisecond, Push Technology ensures that businesses can deliver engaging real time customer experiences to drive revenues, increase competitiveness, develop new business models to reduce network strain and recover costs and also elevate consumer engagement across multiple channels in real time.
Customers include bet365, Betfair, Betdaq, Compliant Phones, ICAP, Lloyds Bank, Oddschecker, Racing Post, Sportingbet, Tradition and William Hill. For more information visit www.pushtechnology.com.
Press contacts
Natalie Sutton/Silja Ingham
Proud PR
+44(0) 1276 679570
push[at]proudpr.com