Olive Communications, the UK's fastest growing business communications provider, has been recognised as the Managed Services Reseller of the Year at the Microscope Awards for Channel Excellence (ACES) 2014.
Olive were awarded the accolade after a rigorous submission and judging process, followed by a public vote from resellers, distributors, vendors and customers.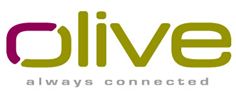 Olive Logo
Olive's entry was based on a combination of impressive customer testimonials, innovative managed telecoms services, strong financial performance and an unwavering commitment to its staff. Olive creates and manages unified communications solutions for its customers based on partnerships with a number of the leading telecoms and technology vendors and carriers, including Vodafone (platinum partner), BlackBerry (strategic partner) Nokia and iPass.
The award organisers commented that the standard of entries this year was truly outstanding, with entrants demonstrating their commitment to meeting and exceeding the high standards and expectations placed on them by their customers and proving – if proof were still needed – that IT is truly the powerhouse of the economic recovery.
The judging panel noted: "The entries were exceptionally strong this year, with most containing solid customer and channel references to back up claims of excellence. There were also signs of the transition in the industry towards managed services, with channel providers using that approach to the market popping up in most categories."
Martin Flick, Chief Executive, Olive, said: "This award win is testament to the hard work and dedication of all of the staff at Olive. We've grown rapidly and profitably over the past year, and we believe we're building a business designed to help our customers harness technology to reach their true potential. We're delighted to win and to be leading the channel in delivering innovative and transformational managed services to our customers."
About Olive
Olive provides innovative and integrated communications solutions for UK businesses, across the four cornerstones of IT infrastructure: voice, data, mobility, and applications. We work with our customers to build and implement the right solution for their unique requirements, making use of existing infrastructure where possible.