July 4, 2013 – Oncore IT today announced that it has renewed a three year contract with 29 Bedford Row Chambers, a London set of barristers specialising in family and matrimonial law, to provide a comprehensive outsourced IT managed service. This includes Cloud-based backup, disaster recovery, server and network hardware, SSL VPN remote access and 24/7 system monitoring and support.
Founded in the 1940s, 29 Bedford Row Chambers comprises 53 barristers and ten silks supported by a team of 10 clerks. With high rankings in the Legal 500, Chambers & Partners[1] and Legal Experts, it is a recognised leader in the field of family law working on cases including divorce and matrimonial finance, child abduction and adoption, inheritance, domestic violence and cohabitation.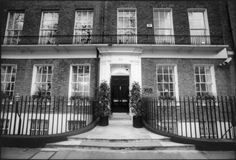 29 Bedford Row Chambers
Maggie Rogers, 29 Bedford Row's IT supervisor, says, "We have a team at Oncore IT looking after our environment continually. Their engineers are technically very good, helpful and responsive, so in terms of renewing our agreement, it's been very much a case of if it isn't broken don't fix it."
As part of the contract, Oncore IT will deploy three new HP Proliant servers to run file and print services, email, and a chambers management system from Bar Squared called LEX. This underpins the organisation and has a variety of modules to cover barrister diary management, appointment booking, case and document management, along with time recording and billing.
System uptime – especially with LEX – is crucial otherwise the chambers would be completely blind - barristers wouldn't know which courts to go to, the papers required, nor would its clerks. An IT outage could therefore have a big impact on the chambers' reputation hence the steps taken to manage systems appropriately.
Rogers adds, "While barristers pay for their own desktop computers, the chambers provides IT infrastructure, network connectivity and support, and this is covered by the chambers percentage barristers pay from their total income. We consequently have a commitment to them to ensure systems availability."
To guarantee this, Oncore IT has deployed an Asigra-based Cloud data backup solution which automatically stores chambers' data offsite at Oncore IT's secure data centre in London, replicated to its Amsterdam facility for resilience. One Asigra agent has been installed at 29 Bedford Row which transmits data back to the Oncore IT.
Furthermore, Backup Lifecycle Management principals have been utilised to enable data to be tiered and then restored within a time period appropriate to its value within the organisation.
To enhance this, should production servers on site fail, Oncore IT will rapidly restore data onto its virtual server environment so that 29 Bedford Row Chambers can continue operation, with remote access then provided by SSL VPN technology.
In terms of actual data storage, Oncore IT has purchased two key Hitachi Data Systems platforms – Hitachi Unified Storage VM (HUSVM) and Hitachi Content Platform (HCP) – to standardise on Hitachi storage within its business. This has created a best-of breed, high availability, multi tenanted platform on which Oncore IT hosts all client data, and which provides its SMB[2] customers access to the level of enterprise class technology typically the preserve of large corporates.
In terms of a physical disaster, alternative office space, associated IT and telephony will be provided by Oncore IT partner, SunGard, as part of the contract.
Nicholas Francis Q.C, 29 Bedford Row's head of chambers, says, "It makes complete sense to outsource IT to a specialist service provider rather than trying to do it ourselves in-house. Our business is the provision of high quality legal services not technology management – better we focus and stick to the knitting and partner with a firm who has the breadth of skills and personnel to support us properly."
Paul Cook, Oncore IT's sales & marketing director, concludes, "Our relationship with 29 Bedford Row now dates back well over 10 years. Clients renew contracts long term only if they get value for money, and a solid service from a supportive and attentive partner which is what we deliver day in day out."
[1]Chambers & Partners is also an Oncore IT client. See release. http://www.oncoreit.com/oncore-it-renews-contract-with-legal-publisher-chambers-and-partners-to-deliver-outsourced-cloud-based-backup-and-disaster-recovery-services

[2]Small to medium sized business
- ENDS -
About Oncore IT
Oncore IT is a Cloud Managed Service Provider (CMSP) with vast experience delivering and managing critical IT infrastructure for clients operating from highest standard secure datacentres in London and Amsterdam.
Founded in 2004, Oncore IT has proven experience designing, implementing, and managing Cloud compute environments providing its SME customers access to the level of enterprise class technology typically the preserve of large corporates.
A variety of hosting, co-location and cloud-based managed services are offered to meet clients' specific business needs, all guaranteed by class-leading service level agreements and solutions looked after by professional, dedicated account managers and technical experts. Oncore IT makes infrastructure work because that's what makes businesses work.
For further information, please visit www.oncoreIT.com
For media enquiries, please contact
Tom Herbst
Tom Herbst PR
T:07768 145571
Email: tom@tomherbstpr.co.uk