Former Spotify and ForgeRock execs join Onfido following its recent $50m funding round, as it continues to accelerate into new global markets
18th April 2019, LONDON and SAN FRANCISCO: Global identity verification provider Onfido today announces that Thomas Ammirati and Kevin Goldsmith have joined its growing global team. The new Chief Technology Officer and Chief Revenue Officer will lead Onfido's 240 expert technologists as it continues its rapid international expansion. This news follows Onfido's recent $50 million funding round, and the addition of Frank van Veenendaal, former Chief Sales Officer and Vice Chairman of Salesforce, to its board.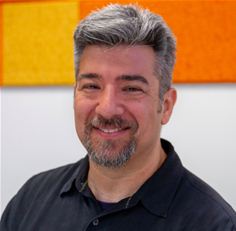 Kevin Goldsmith
Kevin and Thomas will lead Onfido's Technology and Sales teams respectively as the company scales its multi award-winning AI-powered identity verification platform into further global territories. Onfido already has offices in San Francisco, London, New York, New Delhi and Singapore, and works with over 1,500 customers worldwide—including industry leaders such as DraftKings, Europcar Mobility Group, Indiegogo, Remitly and Zipcar.
Onfido's vision is to create a more open world where identity is the key to access; with just a photo of an identity document and a selfie video, anyone can access a host of online services in a matter of seconds.
Kevin Goldsmith, Chief Technology Officer, has been a senior technology executive for over 27 years. He joins Onfido from AstrumU, where he served as Vice-President of Engineering, and was formerly the Chief Technology Officer at legal marketplace Avvo. He has also held positions as Vice President of Engineering, Consumer at Spotify and as Director of Engineering at Adobe. With experience spanning computer vision, product development, data and dev ops, Kevin's role at Onfido will be to support and grow the technology, security and research teams as the company continues its expansion.
Kevin commented: "I was attracted to Onfido because of its mission, culture, and commitment to innovation—qualities not only reflected in the founders, but in the leadership team and every employee that I met. Identity on the internet is critically important for the future, and Onfido is unique in its approach to the challenge. It's an approach that's already driving huge value for both consumers and businesses."
Thomas Ammirati, Chief Revenue Officer, brings over 25 years' experience in leading enterprise technology businesses. Prior to joining Onfido, Thomas was Senior Vice President of Sales Americas at ForgeRock, and Vice President of North American Sales at CipherCloud. He brings extensive knowledge of SaaS, with particular expertise in cloud computing, digital identity and big data. Thomas will lead Onfido's Sales, Marketing and Partnerships teams, with initial focus on US and International market expansion, digital identity partnerships and customer success.
Thomas said: "The way we use our identities online is changing, and finding a new model is one of the biggest challenges facing businesses today. I believe Onfido is building the new identity standard for the internet, and am excited to help support their exceptional technology and team through their next stage of growth."
Eamon Jubbawy, COO and co-founder of Onfido, said: "Our team demanded no compromise on the quality of leaders we brought into these two important roles. After two very long searches, we were fortunate enough to meet Kevin and Thomas, two of the world's most revered technology executives. We're excited to see what they build at Onfido over the next 5-10 years."
About Onfido
Onfido is building the new identity standard for the internet.
Our AI-based technology assesses whether a user's government-issued ID is genuine or fraudulent, and then compares it against their facial biometrics. That's how we give companies like Revolut, Zipcar and Bitstamp the assurance they need to onboard customers remotely and securely. Our mission is to create a more open world, where identity is the key to access.
www.onfido.com
www.facebook.com/onfido
www.twitter.com/onfido
For further press information or enquiries, please contact Paul Jarratt at press@onfido.com