New VP Global Sales appointment to drive further growth and expansion
London, UK – January 31, 2013: Ontology Systems, the semantic search company for structured enterprise application data, announces that it has appointed Martin James to head its worldwide sales operations and drive further growth an expansion for the company.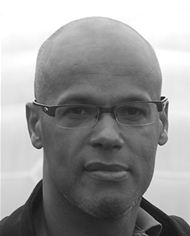 Martin James photo
James, a vastly experienced sales leader, joins Ontology at a time when the company is now widely recognised as the semantic search company for structured BSS/OSS application data within Telcos across Europe and South Africa, and is now turning to regions such as the Middle East, Central and Eastern Europe, and Latin America to achieve further growth.
Benedict Enweani, CEO and founder of Ontology Systems, commented: "We are delighted to have Martin join us at Ontology at this pivotal time of rapid adoption of semantic and graph search. Having already achieved success within the communications sector in Europe and Africa, we are turning to Martin to accelerate the sales operations globally and drive our expansion."
James brings extensive experience of growing sales operations and a track record helping to turn many of his former companies into world-class organisations. In particular, James was responsible for successfully growing both Talend's customer base and partner channel to be a recognised force in the Data Management market.
Based in Ontology's London headquarters, James appointment was effective from the start of this year.
-- ends --
Resources:
About Ontology Systems
Ontology Systems is revolutionising how companies use their application data. Using semantic search technology, Ontology applies the power, simplicity and speed of search to business applications across the enterprise. Search and centralise applications, databases, files, spread sheets …anywhere, without the cost and risk of integration.
CSPs are faced with the margin erosion caused by deregulation and OTT competition. Ontology gives CSPs the agility to respond by doing away with the cost, risk, and delay of the integration typically needed to rationalize infrastructure for "smarter and faster pipes", or to exploit OSS and BSS data for "smarter more personal services". Both of these approaches are already delivering increased margins and lower operational costs.
Founded in 2006 and headquartered in London, UK, Ontology customers include Telenor, BT, Level3, Three UK, Vodacom, MBNL, Internet Solutions and Telkom SA.
For more information, visit www.ontology.com or follow @OntologySystems
Media Contact: Nick Gregory (nick.gregory@ontology.com)