Are We Taking Light For Granted?
Despite nine in ten Brits claiming they understand the implications that changing the lighting in their home can have on energy bills, only a third will be switching off their lights in support of Earth Hour.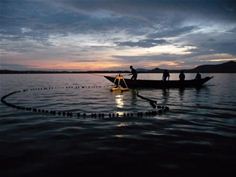 Is the UK ignoring Earth Hour? Osram investigates..
With 5 per cent of global CO2 emissions attributable to electric light sources, 85 per cent of those surveyed admit they don't regularly switch off their lights, together with 84 per cent saying they don't use energy efficient products to minimise their impact on climate change. However, in spite of this reluctance to conserve light, over three-quarters of Brits maintain they are worried about the effects of light pollution, with energy wastage their top concern (41 per cent).
The survey, commissioned by Osram, questioned over 600 UK consumers on their attitudes towards the impact of lighting on climate change ahead of this week's Earth Hour.
First observed as a lights-off event in Sydney, Earth Hour is a global campaign first introduced by the World Wildlife Fund (WWF) in 2007 to raise awareness about climate change. Participants across 154 countries in 7 continents will turn off their lights at 8.30pm on 29 March.
In addition to supporting Earth Hour, Osram is dedicated to offering products and processes that address a number of global sustainability challenges affecting society and the environment through its Global Care programme. For example, through its Off Grid lighting programme, Osram has replaced kerosene lamps for 175,000 fishermen in Kenya with rechargeable battery-operated lamps upon which they depend when working in darkness on Lake Victoria.
"It's disappointing to see that turning off lights in our home is still not second nature to us, like recycling, which over half of us (57%) are still committed to, for example. Awareness of climate change and the importance of conserving energy through more efficient lighting is high, but many of us are failing to commit to protecting our planet through simple measures," says Rune Marki, Managing Director of Osram UK.
As well as turning the lights off and controlling light, investing in energy efficient lighting brings recognisable paybacks in energy consumption. With old and inefficient incandescent light bulbs banned, consumers can make an informed choice about the lighting in their home. The latest LED technology is growing in demand and brings greater flexibility with its instant light, choices of light colour and long lifetimes.
"We're spoilt in the developed world – we can switch lights on whenever we need to, but don't appreciate the consequences our reliance on light will have on our limited energy resources. Astoundingly 1.3 billion people across the globe still don't have the luxury of a national power grid but rely on light for their livelihood – such a stark contrast to how we view and treat artificial light," continues Marki.
-Ends-
Notes to editors
The survey was conducted by Survey Monkey between 18 and 20 March 2014 and represents the results of 626 UK consumers. A report illustrating these findings can be sent upon request.
Click here for more information on Osram's global commitment to sustainability: http://www.osram.com/osram_com/sustainability/
More details on Osram's involvement in off-grid lighting solutions in Eastern Africa please click on the following link: http://www.osram.co.uk/osram_uk/press/press-releases/_general_interest_press/2014/new-solar-power-stations-for-people-that-live-off-grid-in-kenya/index.jsp?search_result=%2fosram_uk%2fpress%2fpress-releases%2findex.jsp%3faction%3ddosearch
In the UK – Osram energy efficient lighting can be purchased from Asda, Argos, B&Q, Dunelm Mill, Home Bargains, Macro, Morrisons, Robert Dyas, Screwfix,
About Osram
OSRAM of Munich, Germany, is one of the two leading light manufacturers in the world. The company's portfolio covers the entire value chain from components – including lamps, opto semiconductors like light-emitting diodes (LEDs) – to electronic control gears as well as complete luminaires, light management systems and lighting solutions. OSRAM has around 39,000 employees worldwide and generated revenue of 5.4 billion Euros in fiscal year 2012 (ended September 30, 2012). More than 70 per cent of its revenue comes from energy-efficient products. The company's business activities have been focusing on light – and hence on quality of life – for over 100 years. Additional information can be found in the internet at www.osram.co.uk
Media contacts
Angela Woodward/Liam Sherry
Berkeley PR
Tel: +44 (0) 118 909 0909
Email: OSRAM@berkeleypr.co.uk