BOSTON, August 17, 2018 – PAREXEL International Corporation, the world's leading innovator of biopharmaceutical services, today announced the appointment of Greg Rush as Executive Vice President and Chief Financial Officer and Michele Fournier as Senior Vice President and Chief Human Resources Officer.
Mr. Rush joins PAREXEL after serving as Executive Vice President and Chief Financial Officer of Syneos Health, Inc. (formerly known as INC Research Holdings, Inc.) from August 2013 to August 2017. Mr. Rush was previously Senior Vice President and CFO of Tekelec, a leading high-tech solutions and service provider that was acquired by Oracle. He also held positions of increasing responsibility at Siebel Systems, Quintiles Transnational Holdings, PricewaterhouseCoopers and Ernst & Young. He is a Certified Public Accountant and has a Bachelor of Science in Business and a Master of Accounting from the University of North Carolina at Chapel Hill.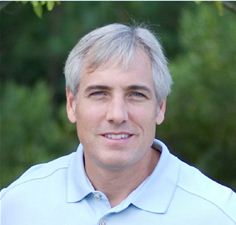 Greg Rush
Ms. Fournier joined PAREXEL in 2014 and has served as the Company's Corporate Vice President and Interim Chief Human Resources Officer since January 2018. She will be responsible for working in partnership with PAREXEL's executive leaders to drive high performance and develop the Company's people and growth strategies. Prior to her current role, Ms. Fournier served as Corporate Vice President for Compensation, Benefits and HR M&A at PAREXEL. Previously, Ms. Fournier held a variety of senior human resource leadership roles in the United States and abroad with companies including PTC, Cambridge Technology Partners, William M. Mercer and Medtronic. Ms. Fournier holds a Bachelor of Arts from the University of Michigan and is a Certified Compensation Professional.
"We are pleased to welcome Greg and Michele to PAREXEL's leadership team," said Jamie Macdonald, Chief Executive Officer of PAREXEL. "Greg's extensive experience leading global financial operations within the CRO and service industries will be incredibly beneficial to PAREXEL as we look to drive successful growth, while Michele's deep human resources expertise will drive the development and high performance of PAREXEL's greatest asset – our people. These two leaders are a strong addition to our organization as we work to deliver high quality service and expertise to the industry."
Mr. Rush's appointment will be effective August 20, 2018 and Ms. Fournier's was effective August 2, 2018. Both will be based at PAREXEL's corporate headquarters in Waltham, Massachusetts.
About PAREXEL International
PAREXEL International Corporation is a world leading innovator of biopharmaceutical services. We simplify our clients' journey of transforming scientific discoveries into new medical treatments for patients with high-quality Phase I-IV clinical research, regulatory, consulting and market access services. PAREXEL develops breakthrough innovations and solutions by leveraging its comprehensive therapeutic, technical and functional expertise, in more than 100 countries around the world. For more information visit www.PAREXEL.com.
PAREXEL is a registered trademark of PAREXEL International Corporation. All other trademarks are the property of their respective owners.
# # #
PAREXEL Contacts:
Media:
Wendy Ryan
Tel.: +1 781-434-5104
Email: Wendy.Ryan@PAREXEL.com
Danielle Kirsch, PAN Communications
Tel.: +1 617-502-4300
Email: PAREXEL@pancomm.com