…An innovative electronic card to help recognise and reward employees…
Milton Keynes, UK – Tuesday 14th July 2015 – Award winning employee recognition provider P&MM, has launched a new electronic reward mechanic called 'e-Spree' to help organisations reward, motivate and boost employee performance.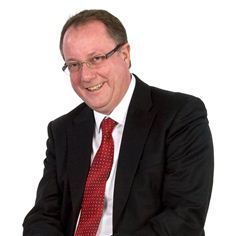 John Sylvester, Director at P&MM
e-Spree is a new online solution which utilises MasterCard® prepaid technology to deliver rewards which can be redeemed the moment they are received on popular retailer websites. It is managed completely online, providing a flexible, cost effective, reward mechanism that can be deployed in any location - ideal for employers with a workforce based in a variety of locations, the mechanism is easy to use and scalable.
The first of its kind applied to the corporate incentives market, e-Spree transcends geographical barriers and eliminates the need to manage huge portfolios of retail vouchers specific to the country of residence. e-Spree can be redeemed on the websites of over 40 retailers including Argos, B&Q, Boots, Halfords, Mothercare, New Look and many more. With no postage or plastic costs incurred in delivery, it is an attractive addition to any employee rewards portfolio.
John Sylvester, Director at P&MM said, "We believe that offering highly intuitive products that meet the ever-evolving needs of our clients and their employees is essential. Just as consumer expectations have risen in the retail space, so too have employee expectations of their reward and benefits packages. e-Spree is the perfect example of a solution designed to meet the needs of a diverse range of recipients."
Already recognised for its forward thinking capabilities, e-Spree was recently awarded The One to Watch - Programme/Platform at the 2015 Paybefore Awards Europe.
To find out more about e-Spree please visit: www.thespreecard.com/espree
About P&MM Motivation
P&MM helps private and public sector organisations to recognise their workforce by providing branded incentive schemes and flexible benefits solutions such as vouchers, reloadable gift cards and prepaid cards. P&MM's award winning recognition schemes will help to improve employee performance, engagement and talent retention, particularly when salary increases are not possible. Unlike cash incentives, P&MM schemes also provide detailed reporting to demonstrate return on investment. Headquartered in Milton Keynes, P&MM employs over 250 people from a wide range of specialist and vertical sector backgrounds. For further information please visit www.staffmotivationmatters.co.uk or follow company director John Sylvester on Twitter @johnsylvester.
Media contact:
Alice Kierstenson
Alice.kierstenson@p-mm.co.uk
Telephone: +44 (0)1908 628425
www.thespreecard.com