…A practical guide to creating the right work environment and addressing individual needs…
Milton Keynes, UK - Thursday 13th March 2014 - P&MM an award winning rewards and recognition company that specialises in performance improvement has released a whitepaper for the HR and talent management communities to help improve employee engagement.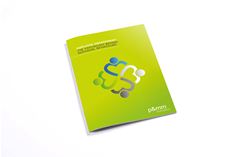 P&MM whitepaper
The whitepaper entitled, 'Employee Engagement: The Psychology Behind Individual Behaviours', examines a range of key elements such as why employee engagement is important; how to create the right work environment; addressing individual needs; and four areas that can help boost employee engagement. The whitepaper has been co-authored by Ruth Patel, Workforce Psychologist at Unlocking People Potential.
Ruth explains, "All organisations need employees who are psychologically connected to their work - especially in an economy of service and information industries. The concept of employee engagement is not an easy one - because there are so many individual, organisational and cultural factors to take into account. However studies have shown that employees will be more engaged if they feel they are learning and growing in their role and adding real value to the goals of the organisation. HR and L&D professionals have a critical role to play here. If they can foster employee engagement, the organisation will see concrete improvements to the bottom line arising from improved sales figures or enhanced customer service."
According to P&MM, low engagement can be seen through factors such as high absenteeism, staff turnover, and poor staff performance. A Gallup poll[1] also indicates that engagement levels could be predictors of sickness absence, with more highly engaged employees taking an average of 2.7 days per year off sick, compared with disengaged employees taking an average of 6.2 days per year.
John Sylvester, Director at P&MM adds, "It is vital to recognise that employee engagement is not the same as motivation. HR professionals need to ensure that their employees are broadly engaged with the aims of the organisation before they can even think about implementing reward and recognition schemes. Without engagement there is a real danger that motivation initiatives will be met with indifference or cynicism. Our whitepaper outlines the key points to consider before implementing an employee engagement scheme and provides a framework for taking action."
To download the whitepaper please visit http://staffmotivationmatters.co.uk/employee-engagement-whitepaper/
[1] Gallup, 2003, cited in Melcrum (2005), Employee Engagement: How to Build A High Performance Workforce
Note to editors
About P&MM Motivation
P&MM helps private and public sector organisations to recognise their workforce by providing branded incentive schemes and flexible benefits solutions such as vouchers, reloadable gift cards and prepaid cards. P&MM's award winning recognition schemes will help to improve employee performance, engagement and talent retention, particularly when salary increases are not possible. Unlike cash incentives, P&MM schemes also provide detailed reporting to demonstrate return on investment. Headquartered in Milton Keynes, the company is part of Motivcom Group, which employs over 500 people from a wide range of specialist and vertical sector backgrounds. For further information please visit http://www.staffmotivationmatters.co.uk/ or follow John Sylvester on Twitter @johnsylvester.
Media contact:
Lena Ahad
Technology PR
http://www.technologypr.eu/
lena@technologypr.eu
Telephone (UK) +44 07908 725212