"Measuring sales success has become much more than looking at sales figures"
Milton Keynes, UK - Monday 8th September 2014 - P&MM, an award winning rewards and recognition company that specialises in performance improvement, has released a whitepaper which will help organisations to deliver a new generation of incentive schemes. The whitepaper coincides with two major drivers, namely the New Financial Conduct Authority (FCA) rules and the organisational need for greater employee engagement.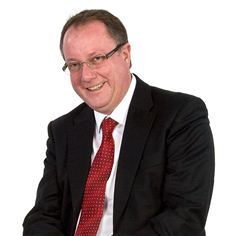 John Sylvester, Director at P&MM
The P&MM whitepaper titled, 'Sales incentives: but not as we know it', looks at what is prompting the need for a new method of sales incentive delivery, how sales managers and directors can influence cultural changes, and gives advice on how organisations can move beyond a tick box incentive scheme.
John Sylvester, Director at P&MM, explains, "Tighter FCA rules are having a major impact as many companies are reviewing their sales incentives schemes in the light of regulations designed to prevent mis-selling. Sales people might now be rewarded for identifying the right product for particular customers over and above a 'hard sell'. Secondly, there is a greater desire to publically recognise employee achievements in order to drive engagement and expand the remit of sales incentives beyond high value rewards. Our whitepaper looks at the complex issue of sales incentives and how such schemes can be evolved to be more performance based with greater accountability across all industry sectors."
The IES/Work Foundation report 'People and the Bottom Line'[1] found that if organisations increased investment by 10 percent in a range of workplace practices relating to boosting engagement they would increase profits by £1,500 per employee per year. A similar positive impact was echoed in a recent P&MM managed incentive programme in the automotive sector which found that the frequency with which Line Managers used incentive management tools correlated to the engagement levels of their direct reports. Participants were 27% more engaged.
To download the whitepaper please visit http://bit.ly/1rwBdlB
Note to editors
[1] IES/Work Foundation report: 'People and the Bottom Line' http://www.employment-studies.co.uk/pdflibrary/448.pdf
About P&MM Motivation
P&MM helps private and public sector organisations to recognise their workforce by providing branded incentive schemes and flexible benefits solutions. P&MM's award winning recognition schemes will help to improve employee performance, engagement and talent retention, particularly when salary increases are not possible. Unlike cash incentives, P&MM schemes also provide detailed reporting to demonstrate return on investment. Headquartered in Milton Keynes, the company is part of Motivcom Group, which employs over 500 people from a wide range of specialist and vertical sector backgrounds. For further information please visit www.staffmotivationmatters.co.uk
Media contact:
Lena Ahad
Technology PR
www.technologypr.eu
lena@technologypr.eu
Telephone (UK) +44 07908 725212