September 29 2017 - PPM Power, specialist supplier of power electronics, high voltage and pulse power components has signed an agreement with Japanese manufacturer SanRex to distribute their power semiconductor modules in the UK. As well as the new silicon carbide (SiC)based MOSFETs, SanRex also manufacture schottky diodes and thyristor modules operating up to 2200 Volts and 500Amps. Typically these power modules are used in applications such as welding, induction heating, motor drives, battery chargers and grid connected inverters.
"Silicon Carbide MOSFETs have offered compact, high speed, very low loss power switching for a while now," says Phil Surman – Sales Director at PPM Power. "SanRex have developed their own best-in-class die technology as well as compact, rugged transfer-moulded packages that deliver the next leap in performance at a system level. With silicon carbide MOSFETs and silicon based diode modules from SanRex, PPM Power now has semiconductor product offerings for mainstream power electronics as well as very high performance applications."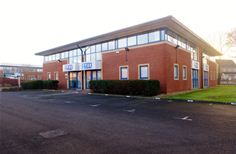 PPM Power HQ
About SanRex Corporation
Established in 1982 to support customers in The Americas and Europe, SanRex Corporation is a wholly owned subsidiary of Japanese company Sansha Electric. In addition to power semiconductors the company also manufactures plating rectifiers, lighting ballasts and plasma power supplies. SanRex is headquartered in Port Washington, New York.
About PPM Power
PPM Power has been serving the UK power electronics market since 1994. The company supplies a broad range of products from high voltage switches, resistors, capacitors and diodes to programmable power supplies, pulse transformers and simulation software. PPM Power is a division of Pulse Power and Measurement Ltd. which also manufactures RF over fibre systems used in applications such as satellite communication and electromagnetic compliance (EMC) testing of aircraft. The company is based in Swindon, UK.
PR contact:
Joe Petrie
Marketing Manager
Pulse Power & Measurement Ltd
+44 (0)1793 784389
sales@ppm.co.uk
ppmpower.co.uk