Specialist immigration lawyers Peer & Co have chosen an online "Pay As You Go" document bundling solution from Zylpha (www.zylpha.com). The product will be used in conjunction with the practices LEAP case management system. Zylpha recently announced a full partnership with LEAP following the development of a successful online integration between the two systems.
As an OISC (Office of the Immigration Services Commissioner) level 3 firm, Peer & Co have been practicing solely in immigration for the last 14 years carrying out work on all immigration matters. Their passionate team is committed to keeping up to date with the latest changes in immigration law, offering extensive immigration advice and expertise at affordable prices. At Peer & Co, investing in technology is another method of maintaining affordable high quality services. An essential element of this investment is Zylpha which, when used in conjunction with LEAP, transforms the practice's ability to produce legal document bundles.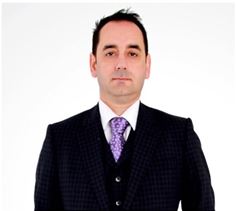 Shiraz Peer
Zylpha's Pay-As-You-Go electronic bundling software for LEAP, contains everything that Peer & Co need to create the highest quality document bundles. It can be accessed from a single-view dashboard-like screen, which makes it clear, concise and easy to use when creating even the largest most detailed bundles. This is because the system's unique single-view digital approach streamlines and simplifies the arrangement and pagination of documents, saving a considerable amount of time and removing any complexity involved. The system is also widely acclaimed for its advanced security.
By using Zylpha's digital document bundling in conjunction with LEAP's case management software, Peer & Co can produce bundles at a fraction of the cost, time and effort associated with manual processes. Typically, Zylpha bundling delivers time savings of over 80% when compared to traditional manual alternatives. Additionally, Zylpha's bundling system eliminates costs such as stationery, photocopying, paper file-storage, maintenance and courier charges.
Commenting on the news, Senior Lawyer Shiraz Peer noted, "The impact Zylpha will have on our practice cannot be understated. It is a highly affordable route to transforming our legal document bundling, saving us considerable amounts of time compared to manual methods. It also reduces costs such as stationery, document storage and postage. Most importantly, the time Zylpha saves allows us to spend even more time representing our clients – and that really is fantastic news."
For his part Tim Long CEO of Zylpha added, "We're delighted that Peer & Co has decided on Zylpha to support their extremely important work. They are one of a number of excellent and respected practices that were looking for an affordable class-leading bundling system to use in conjunction with their LEAP case management software. Our new Pay As You Go Solution for LEAP seems to have struck a chord here and is introducing a whole raft of new practices to the benefits of electronic bundling."
Ends
About Zylpha www.zylpha.com
Headquartered in Southampton, Zylpha is an innovative specialist offering tools for the legal profession including:
Secure electronic document production and delivery.
Court Bundling.
Integration with the MOJ Portal and Land Registry Business Gateway.
Links to agencies for AML and Identity Verification.
The company, which was founded by Tim Long its CEO, has won widespread acclaim in both the legal and local government sectors for its systems, which transform secure communications for court and case management bundles.
For more information, please contact:
Tim Long
Zylpha Ltd.
T: 01962 658881
t.long@zylpha.com
www.zylpha.com
Or
Leigh Richards
The Right Image
T: 0844 / 561 7586
M: 07758 372527
leigh.richards@therightimage.co.uk
www.therightimage.co.uk