Acquisition will enable retailers, FMCG and B2B industries to increase revenue and commercial success through Big Data
New York – Sep 9, 2015 – Periscope™, a McKinsey Solution, focusing on price, promotion, and assortment optimization, announced today that it has acquired 4tree, a Big Data solution company serving retail, fast moving consumer goods (FMCG) and B2B industries.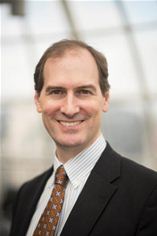 Brian Elliott
The increased focus on consumer-centric and loyalty programs have created opportunities for retailers to differentiate from the pack and accelerate gains in the battle for growth, margin and customer loyalty. McKinsey research has shown that retailers who use Big Data effectively to inform merchandising decisions are more successful than their competitors, more than doubling growth rates and achieving significantly higher margins.
With this acquisition, Periscope™ is able to bring clarity to customers' buying behavior at near real-time speed, enabling improved assortments, promotions, next-product-to-buy recommendations, and product pricing.
Brian Elliott, CEO of Periscope™, stated; "Companies are always seeking a better understanding of how customers make purchasing decisions with the range of products, prices and promotions available to them. 4tree allows us to integrate customer data at scale and generate actionable insights fast enough to enable dynamic assortment, pricing and promotions."
4tree's client-facing Big Data solution will be rebranded as Periscope™ Customer Insights Solution.
"4tree developed a powerful platform for retail companies that empowers decision making with on demand, fact-based analytics and accurate forecasting. Our highly scalable Big Data platform analyzes billions of buying interactions happening at the point of sales in real-time. It provides a powerful user interface to understand the buying behavior of customers and how different merchandising levers affect customer loyalty," said Sebastian Hanhues, founder and CEO of 4Tree, now continuing as Periscope™ Customer Insights Solution General Manager, says. "We very much look forward to bringing together our leading edge IP and innovation in Big Data Management to Periscope's growing portfolio of commercial transformation capabilities, enabling success for organizations on a global scale."
The 4tree team will continue to operate out of its existing office in Muenster, Germany and leverage the global footprint of Periscope™ to better serve existing and new customers.
About Periscope™
Founded in 2007, Periscope™, a McKinsey Solution, offers a suite of solutions that accelerate and sustain commercial transformation for businesses. The company leverages world-leading IP (especially from McKinsey but also other partners) and best-in-class technology to enable transparency into Big Data, actionable insights and new ways of working that drive lasting performance, improvement, and a sustainable 2-7% increase in return on sales (ROS). With a truly global reach, Periscope™ is a unique Solution as a Service provider. The total solution includes ongoing refreshed insights, data management, software solutions, and expert capability-building support.
The portfolio of solutions comprises price & margin optimization, category & merchandising optimization and the insights foundation needed to power insightful actions. These are complemented by custom capability building programs.
To learn more about how Periscope's solutions and experts are helping businesses continually drive better performance, visit www.periscope-solutions.com.
About 4tree
4tree is a specialized boutique which brings together retail analytics expertise, best practice statistical algorithms and highly efficient IT to provide analytical retail merchandising as 'Software-as-a-service' on Advanced IT technology with high speed and scalability. Its Customer Insights platform is fully flexible and delivers modules tailored to retailers demands. 4tree was founded in 2010 by Sebastian Hanhues, Daniel Hagemeier, Dominic Woste and Prof. Dr. Kurzhals all with different backgrounds sharing the passion of fact-based decisions, scientific methods and the art of lightness.
Contacts:
For Periscope™: General information, Christian Koestler, Christian_koestler@mckinsey.com, +43-1-5370 6342.
Media contact: Ascendant Communications, periscope@ascendcomms.net, +44 (0) 7912 495 630 / +1 603 661 0799.