March 18, 2014 - Kodak Alaris announces today that Agria, the biggest pet insurer in the world, has turned to document scanning to streamline the whole process of managing claims in its UK operation. Last year 75,000 claims were received with £20 million paid out to British customers insuring their cats and dogs.
Agria Pet Insurance has purchased a KODAK i4600 Scanner for mid-volume production capture and KODAK Capture Pro Software to digitise all paperwork received in its claims department so that its 20 assessors have all pertinent information available electronically at their work stations.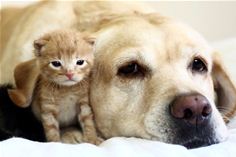 Agria Sell Dog and Cat Insurance
Simon Wheeler, Agria Pet Insurance's UK managing director, explains, "We have a SLA with customers to process their claims within five days of receipt. Scanning claims forms and supporting paperwork is all about improving administrative efficiency. It enables information to be centrally stored and accessed by various members of staff when claims are live, makes retrieval fast when access to historical claims data is required, as well as enhancing our working environment by removing paper clutter."
Founded 130 years ago in Sweden, Agria Pet Insurance first came to the UK in 2009 and in 2013 underwrote and administered polices for around 150,000 animals in the country. Its focus is insuring cats and dogs selling to private individuals as well as through partners like the Kennel Club and the Governing Council of the Cat Fancy, the UK's premier cat registration body. To succeed in the marketplace, the company has built up considerable species knowledge required to manage the risk involved in this specialist insurance area. Agria Pet Insurance is part of the Länsförsäkringar Alliance, Sweden's leading banking and insurance group.
Service bureaux show Agria Pet Insurance the way forward
Agria Pet Insurance considered outsourcing the whole process of claims paperwork scanning to a third party BPO but this was ultimately rejected because of the volume of paperwork received and therefore cost.
Michael Rodrigues, Agria Pet Insurance's infrastructure manager, says, "The companies we looked at all use KODAK Scanners given they're robust and high performing so we decided to follow suit and buy a KODAK Scanner and imaging software ourselves."
Initially, Agria Pet Insurance purchased KODAK Scan Station 500 Network Scanner from Kodak Alaris partner Scansation, but it rapidly realised it needed more throughput capacity. A mid volume KODAK i4600 Scanner and KODAK Capture Pro Software was then bought.
The KODAK i4600 Scanner has a capacity of 50,000 pages per day with speeds of up to 120 pages per minute. A 500-page front loading feeder with Sure Stack technology stacks documents properly in the exit tray after being digitised so that paper doesn't get mixed up and so jams don't occur. The i4600 features the latest version of Kodak's Perfect Page Image Processing technology with auto orientation, auto crop and de-skew, and iThresholding which comes with new features such as streak and hole punch removal.
Claims processing now made simple
When claim forms are sent out, a barcode is attached to each which links to a pet's name, policy number, owner and address. When post is received back, a [barcode] separator sheet is then used to split each batch of paperwork per claim. Rodrigues says, "The KODAK Capture Pro Software reads the barcode and automatically creates a PDF which then populates our in-house developed CRM system called Darwin. We might have 100 pages related to 70 claims so this function is absolutely invaluable to remove manual input and enhance operator productivity."
Darwin is constantly used by staff to access all claims related information. It contains details about a policy's excess, how many pets an individual has insured, claims made, contact information, correspondence with vets and so on. Supervisors allocate claims requests to assessors based on their complexity with many staff actually qualified veterinary nurses.
Given it is FCA[1] regulated business, Agria Pet Insurance is required to keep original paperwork on claims typically for a minimum of seven years and, more commonly, for the life time of the animal being insured. Once scanned, paperwork is then stored off site.
Running everyday for between three and five hours non-stop, the KODAK i4600 Scanner and KODAK Capture Pro Software has proved totally reliable. Rodrigues says, "We've never had to invoke our service and support contract. It's just been a simple case of changing the consumables and cleaning and that's it. People often shout at IT when things don't work. No one has ever said anything which tells me we've installed the right equipment as IT just doesn't need to get involved."
In terms of business continuity, Agria Pet Insurance is now using its original Scan Station 500 scanner as a backup device at its disaster recovery facility.
Neil Murphy, Kodak Alaris' UK sales manager says, "Scanning paperwork is assisting Agria Pet Insurance enhance its customer service, improving workplace efficiency, and ultimately speeding up claims turnaround as paper work is available through its CRM system for all assessors to see. Its been a cost effective solution which can easily scale as its business demands dictate."
[1] Financial Conduct Authority
- ENDS -
About Kodak Alaris
On September 3, 2013, the U.K. Kodak Pension Plan (KPP) completed its acquisition of the KODAK Document Imaging and Personalized Imaging businesses from Eastman Kodak Company and created a new company known as Kodak Alaris. The new company and its name preserve the heritage and legacy of the Kodak brand, while embodying the speed and agility to meet market needs and changes. Kodak Alaris, which is licensed to use the Kodak brand, will focus on strategic, ongoing investments for these businesses to ensure long-term growth and success. The Kodak trademark and trade dress are used under license from Eastman Kodak Company.
About Kodak Alaris' Document Imaging Division
Kodak Alaris' Document Imaging solutions enable customers to capture and consolidate data from digital and paper sources, understand and extract valuable insight from the contents, and deliver the right information to the right people at the right time. Our offerings include award-winning scanners, capture and information management software, an expanding range of professional services and industry leading service and support. With customers ranging from small offices to global operations, Kodak Alaris delivers superior systems and solutions to automate business processes, enhance customer interactions and enable better business decisions.
For more information, please visit kodakalaris.com/go/dinews. Follow us on Twitter at twitter.com/kodakdi and visit our blog at infooverdrive.com/
Media Contact
Tom Herbst
Kodak Alaris EAMER PR lead
+44 (0)7768 145571 or +44(0)207 274 9937
tom@tomherbstpr.co.uk