Oil & Gas technology innovator to share operational excellence best practices for United States exploration and production companies
Houston, October 15, 2014 – Petrotechnics, the leading provider of operational performance and predictive risk management solutions, announced it will share how U.S.-based operators can change the safety-productivity dynamic across their upstream operations on October 20, 2014, at the Austin UpTech Oil & Gas Summit.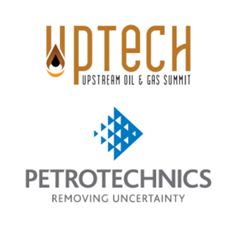 Petrotechnics & U.S. UpTech Upstream Oil & Gas Summit
The UpTech Summit is North America's senior-level conference for E&P operating and producing companies to explore solutions and innovations to drive operational excellence. Petrotechnics, provider of Proscient™, enables organizations to understand the impact of risk on their operations so they can make the right decisions to improve operational performance. The result is increased safety performance, production efficiency and maintenance effectiveness, reduced unplanned shutdowns and improved shutdown turnaround effectiveness. Petrotechnics was selected to share industry expertise at UpTech's Canadian and U.S. summits on the evolution of upstream operations to a more effective way of work that reduces operational risk and improves efficiency.
"Following the company's stand-out presentation at the UpTech Banff Summit, Petrotechnics was selected to share best practices at our annual U.S. conference," said Director, Oliver Thomas. "Petrotechnics will demonstrate how the oil and gas industry is incorporating enterprise-level technology to reduce the complexity of frontline operations and improve operational decision making."
"For the last two decades, Petrotechnics has worked to understand how people, business process and technology are integrated across operations. By harnessing safety and productivity as complimentary forces, exploration & production companies can unlock a tangible and practical path to sustainable operational excellence," said Mike Neill, President of Petrotechnics North America. "We look forward to sharing with UpTech's U.S. E&P community how the industry is evolving to a more effective way of work by dramatically changing the safety-productivity dynamic across operations."
About the UpTech Upstream Oil & Gas Summit
The UpTech Upstream Oil & Gas Summit is an invitation-only event catering to senior-level management and technical experts from junior, intermediate and large cap exploration and production companies in North America. For more information on the UpTech Upstream Oil & Gas Summit, please visit http://www.uptechsummit.com.
About Petrotechnics
Petrotechnics has been working with customers in hazardous industries for over 25 years providing practical solutions that transform and improve frontline performance. Recently recognized as a "Cool Vendor in Oil & Gas" by leading analyst firm Gartner, Petrotechnics' Proscient™ simplifies the complexities of frontline operations. It changes the safety-productivity dynamic by helping organizations reduce operational risk and improve productivity to ensure long-term safe production. Petrotechnics has offices in Aberdeen, Houston, Abu Dhabi, Singapore and Dammam. For more information, please visit: www.petrotechnics.com.