Users can run a complete device diagnostic check in just 8 minutes
Taiwan, R.O.C. – 15 September 2014 – Independent app developer Ideas Inc. launched last week their latest update of the Phone Doctor Plus utility app in the Apple App Store. The app enables users to run a full diagnostic check on their device in just eight minutes and accurately identifies any potential faults. The app aims at a revolution in the used phone market by making the sale of faulty phones a thing of the past.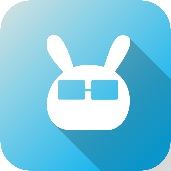 Phone Doctor Logo
If users want to avoid purchasing the faulty devices, they have to assess them immediately before the sale.
To help with the tricky task, the newly updated Phone Doctor Plus app runs a thorough analysis of 4 major areas, including external parts, internal parts, wireless functions and sensors, for a total of 27 tests on the iPhone's essential functions. The tool can even tell the user whether Internet connectivity issues stem from the wireless or the 3G network.
Moreover, it provides a patent test method to automatically exam the audio system from 300Hz to 12000Hz. In addition, it also tests the battery and offers users tips on extending longevity. All information gathered is displayed in two handy overview screens from which users can easily monitor their system health and see how long each features will last until the next charge. In network monitoring, it provides history for users to apprehend the flow of network at a glance.

To make the process of running a diagnostic check more enjoyable for the phone owner, the developers have combined an interactive testing system with funky graphics, while the system overview is given an easy-reference cloud rating. Each system check can be stored as a report, so when selling on phones owners can prove they are in full working order. Likewise, buyers are offered peace of mind by being able to check them on receipt.
Highlights
Complete 27 diagnostic check in just 8 minutes
Exclusive automatic audio system test (From 300Hz to 12000Hz)
Test screen and audio, internal sensors and devices and wireless functions
Funky graphics and interactive checks
Optimize your battery with smart life-extending tips
Handy overview screen shows status of hardware, battery, memory, storage and wireless connectivity
Network flow monitoring lets you tell at a glance of your 3G/4G and Wi-Fi flow history
No.1on the App Store in Taiwan, Macau, China, Hong Kong and Top 3 in Finland and Malaysia
Phone Doctor Plus is available on the Apple App Store https://itunes.apple.com/us/app/phonedoctor+-check-iphone/id565111904 and costs USD:2.99
Phone Doctor Plus will be free for one day on 17 September 2014
Note to editors:
All the assets are available for download at http://pdp.appromoter.com
A video of the app is available at: http://youtu.be/lc9YDG4jxNk
About Ideas Mobile Technology Company
Ideas Mobile Technology Company was founded in 2011 Kaohsiung Taiwan by CY Lee, Calvin Cheng and Yings Chan. Developing Apps and social media platforms. In 2014, due to the North America marketing expending demand, IMTC team invited the ASUS sales manager Ryan Cheng to join as the marketing executive and media contact. As well Phone Doctor Plus, Ideas Mobile Technology Company is developing new applications in different areas, including social network platforms and online trading, to be announced in 2015.
About Phone Doctor Plus
Ideas Mobile Technology Company launched Phone Doctor Plus for IOS in September 2012. The App ranked No.1 on the Apple App Store all categories in Taiwan and Macau, and reached No.1 in the Utility category in Mainland China and Hong Kong
Media Contact
For more information please contact:
Email: Ryan_cheng@dribunny.com
Mobile (Taiwan): +886-978-293980