Global research and consulting company to manage sophisticated B2B surveys with Confirmit Horizons
London, UK, New York, NY and Oslo, Norway: 15 February, 2018: Phronesis Partners, one of the largest global research outsourcing and intelligence firms, has renewed its relationship with Confirmit to help support its end-to-end research and intelligence solutions.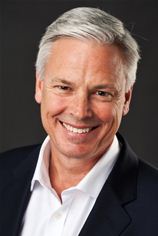 Dave King
Phronesis Partners provide services in over 50 countries, delivering solutions and insight that drive client success. Confirmit Horizons plays a key role in enabling the company to capture data and generate insight that feeds directly into the solutions that the Phronesis Partners provides, including thought leadership, benchmarking, market sizing and wealth research.
"The majority of our research is focused on the B2B and HNWI (High Net Worth Individual) sector," explained Alok Tayal, Global Head of Sales & Strategy at Phronesis. "For this segment, it's vital that we are able to field highly sophisticated surveys that drive deep and insightful conversations. In our experience, Confirmit Horizons is perfectly suited to handle the level of complexity that we require."
Key to the decision to renew with Confirmit was the importance of being able to use sophisticated quota management rules effectively, design complicated surveys interactively to drive respondent engagement and ensuring other challenging requirements can be managed easily and efficiently. This includes the ability to use Confirmit's enhanced analytics and reporting capabilities to drill down into large data sets and uncover critical actionable insights.
Tayal continued: "Our success in working with Confirmit means that we know we are in a strong position to continue supporting our customers' most complex needs into the future. As we move forward, we're excited about exploring more of Confirmit Horizons' capabilities, particularly around integrating VoC data with Salesforce to help deliver our clients even more sophisticated and seamless research experience."
Dave King, President of Americas at Confirmit, said: "I'm very pleased that Phronesis Partners will continue to put Confirmit's solutions at the heart of its most sophisticated and challenging research in the future. We're very proud to be able to support its requirements and look forward to a successful partnership in the years to come."
-Ends-
About Confirmit
Confirmit is the world's leading SaaS vendor for multi-channel Customer Experience, Employee Engagement, and Market Research solutions. The company has offices in Oslo (headquarters), Grimstad, London, Moscow, New York, San Francisco, Sydney, Vancouver, and Yaroslavl. Confirmit's software is also distributed through partner resellers in Madrid, Milan, Salvador, and Tokyo.
Confirmit powers Global 5000 companies and Market Research agencies worldwide with a wide range of software products for feedback / data collection, panel management, data processing, analysis, and reporting. Customers include Aurora, British Airways, British Standards Institution, Copart, Cross-Tab, Dow Chemical, GfK, GlaxoSmithKline, GMO Research, KeepFactor, Morehead Associates, Nielsen, Research Now, RS Components, QRS, SSI, Sony Mobile Communications, and Swisscom. Visit www.confirmit.com for more information.
About Phronesis Partners Inc.
Phronesis Partners is one of the largest independent research outsourcing and consulting firm. Through its global offices in Singapore (Headquarter), Noida, London and Boston it delivers unique and actionable intelligence to businesses across the world. The company's mission is to "simplify growth" for its partners by giving them data they can rely on, intelligence they can act on and decisions they can execute for making a positive difference. Phronesis and its founding partners have been enabling the world's largest consulting, research, benchmarking and thought leadership firms for over two decades now.
Visit www.phronesis-partners.com for more information
Phronesis Partners Media Contact
Himanshu Arora
E: Himanshu.arora@phronesis-partners.com
Confirmit Media Contact
Melanie Oxford
Indigo River
T: 07515 632065
E: mel@indigo-river.co.uk