Cambridge, UK, 11 September 2019 – UK-based engineering and design consultancy, Plextek, is launching a new defence business unit called Plextek DTS (Defence Technology Solutions), to help government agencies, defence suppliers and military stakeholders find new exploitation paths to support UK forces.
Building on the successful growth of Plextek's defence market over 30 years, Plextek DTS will further develop trusted technology partnerships through specialist R&D support, technology exploitation and design partner services, including system supply and manufacture.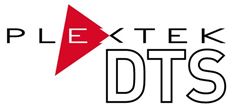 Plextek DTS logo
The launch of Plextek DTS will allow customers to safely explore and address the challenges and inherit risks associated with applied research and development activities and offer impartial technology assessments and the creation of novel concepts and solutions designed for manufacture.
Plextek has a strong track record of developing advanced solutions to meet the challenges and needs of the modern infantry soldier. In collaboration with DSTL and MOD, Plextek has developed a low size, weight and power armour integrity monitoring sensor that delivers an immediate status to the user, removing the need for costly routine x-ray analysis and can be integrated with new and existing ceramic plates. Plextek DTS is extending this capability to provide impact monitoring to tactical helmets.
Gareth Williams, Director of Defence, summarises how Plextek DTS will bring benefit through its expertise in conventional and novel sensing, communication and data exploitation technologies:
"Trust is an important element to any product development cycle. As a key defence stakeholder, the design partner you appoint has to deliver a leading end-to-end solution. Plextek DTS understands the customer need for leveraging capabilities in R&D, exploiting existing technology enabling platforms and delivering deployable system solutions to ensure product differentiation and leading disruptive capability."
Peter Doig, Business Development Director, adds:
"Our success in partnering with government clients, prime suppliers and military stakeholders to rapidly deliver proof of concepts, technology enablers or entire system deployments is a real testament to our capability to exploit the exceptional technology expertise and knowledge within Plextek. In many ways, Plextek DTS will feel like an entirely new and fresh business unit, but it is a natural evolution of the 30 plus years of trusted defence business and technical consultancy."
Plextek DTS is being launched during this week's DSEI 2019 in London, a leading defence and security event that connects governments, armed forces and industry thought leaders across the globe.
For more information about Plextek DTS and how they are helping partners develop leading-edge solutions within the defence market, please visit: www.plextek-dts.com.
PLEXTEK
Based near Cambridge, UK, Plextek designs new products, systems, and services for its clients in a diverse range of industries including defence & security, medical & healthcare, and wireless communications.
Central to its culture is the company's ability to innovate, taking an idea from concept to market. For more than 30 years the team of consultants, engineers and project managers has turned our clients' business opportunities into commercial success, designing, manufacturing and supplying leading-edge products. Supported by our network of suppliers, commercial partners and research organisations, Plextek is the trusted partner of choice for more than 300 commercial clients, government agencies, and ambitious start-up companies.
For more information or images, call Adam Roberts on +44 (0) 1799 533200, email press@plextek.com or visit: www.plextek.com