MediaCo Group has successfully achieved the OSHAS 18001:2007 (Health & Safety) Accreditation
Manchester, UK: Today, MediaCo Group, a leading provider of specialist large format and display graphic solutions, has announced that they have successfully achieved the OSHAS 18001:2007 (Health & Safety) accreditation.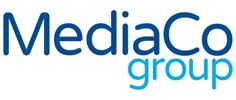 MediaCo Group
Established in 1998 in Trafford Park, Manchester, MediaCo continues to develop a specialist large format and printed fabrics manufacturing centre of excellence servicing all parts of the UK with exports to Europe, USA and the Middle East. MediaCo manufacturing operation is underpinned by three key management systems: OSHAS 18001:2007 Health & Safety, ISO 9001:2008 Quality Management and ISO 14001:2007 Environmental Management.
MediaCo Group Operations Director, Stephen Arthur, commented that "the achievement of the ISO 18001 Health & Safety accreditation is a reflection of the dedicated work undertaken at the site over the past 18 years which embodies a forward thinking culture where employee safety and development is the corner stone of the businesses' success. We continue to invest in state of the art production and finishing technologies to ensure that our clients receive at all times the highest quality of products and services. Digital printing is a capital intensive business and our research and development activities are essential to ensure that we use the best technologies and consumables to maintain our position as a leading supplier of display and graphics solutions. We operate 24 hours daily and our highly qualified and experienced technical team test new materials and solutions that are compliant with UK and European REACH & Fire Regulations".
MediaCo is in the process of upgrading their facility and systems further to operate as a certified Lean Six Sigma Manufacturer of Graphic and Display Systems.
About MediaCo Group: MediaCo is a customer concentric, high quality driven, specialist large format display and graphics manufacturer delivering an unrivalled range of contemporary display systems and branding solutions for the Exhibition, Event, Retail, Commercial Interiors, Museum and Property markets. MediaCo provide a turnkey service including Artwork preparation, Site Surveys, Installation, Special Builds, Planning and Logistics.
For more information please contact: Stephen Arthur, stephen.arthur@mediaco.co.uk