Tackling the security challenges of mobile banking apps with easy to integrate, user friendly, cutting edge app security
Promon, a leading Norwegian security specialist, has launched in the UK with its flagship app security product, Promon Shield. Available since 2009 Promon has an enviable protection record, delivering true app security by eliminating the weakest link in the security chain.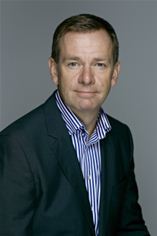 Jan Sogaard, CEO, Promon
The adoption of mobile apps continues to grow dramatically in the UK. According to recent findings from the British Bankers' Association (BBA), customers now make 5.7 million transactions a day using smart phones and other mobile devices and this number is expected to grow in the coming years.
With more than 21.5 million people banking online, the UK has become a prime target for "businesses" that see this growing market as an easy way to monetise their malware investments and are consequently leveraging their prior experience from PC Trojan attacks.
According to the BBA most fraud on online bank accounts involves disclosed user passwords and security information as well as PCs or mobile devices infected with spyware designed to steal information. The two most common attempted scams currently used by online fraudsters are phishing and malware. Such attacks are designed for identity theft and compromising bank accounts, which unless addressed properly now, will lead to a loss of confidence in UK mobile banking.*
Jan Sogaard, CEO, Promon, explains: "It is relatively cheap and easy for hackers to compromise mobile banking applications to steal personal data. Most, if not all, mobile banking apps are lacking vital security and are therefore highly vulnerable to attacks. Given the uptake of mobile banking apps for both day-to-day use and larger transactions, bank customers should be very concerned.
"Promon is a pioneer in the market, bringing with it a user friendly and cutting edge app security solution. We forecast seeing evermore-sophisticated malware targeting mobile banking apps. Together with the industry we are assisting in hardening their apps, as Promon penetration testing has confirmed the ease with which most apps can be compromised."
With millions of users, Promon Shield is a proactive solution designed to stop malware attacks before they do any harm, without changing the customer experience. Promon focuses on vulnerabilities rather than threats. Promon Shield is therefore able to ensure a safe mobile banking experience, even on devices that have been compromised or vulnerabilities caused by the user. This encompasses the increased risk facing transactions, sensitive information and even mission critical systems within the mobile banking world.
Sogaard concludes: "Trojan / Man-in-the-Browser (MiTB) attacks are a familiar concept and the risks and the dangers have been understood for some time now. However Man-in-the-App (MiTA) is today's MiTB, and the convenience of these applications has led to a degree of corporate memory failure regarding past experiences with MiTB. As the use of mobile banking applications in the UK continues to grow, attackers will continue to monetise their fraudulent attacks leading to an increase in sophistication and effectiveness. However as Promon Shield gains traction in the UK, mobile banking customers will become increasingly more protected and banks can safely continue to drive uptake of this convenient solution safeguarded by Promon."
- Ends -
About Promon
Traditional antivirus, antispam and antimalware solutions are being outdated by a massive increase in security threats and cyber-crime. Promon is changing the way companies and individuals protect application and data against security threats. Promon's patented method for proactively detecting and blocking security threats enables protection of applications and data on any potentially unsafe or unprotected device in any location. The company head office is located in Oslo, Norway. More Information about Promon AS is available here: http://www.promon.no/
* According to the Office of National Statistics in 2013 the UK had 3.8 million cases of credit and bank card fraud, estimated to be valued at £450 million
Press contacts
Amita Hanspal/Richard Merrin
Spreckley Partners
+44(0)20 7388 9988
promon@spreckley.co.uk
Promon Contact
Gordon Young
UK Sales Director
+44 7909 992 946
gordon.young@promon.no
http://www.promon.no