'2017 seems to mark a turning point. PropTech has been building such mass and momentum that it will change the world.'
Will we soon be able to buy a house with the click of a button? A report released by Saïd Business School, University of Oxford today takes an expansive look at property technology (PropTech), and its findings detail the dramatic changes facing the real estate industry. The 95-page report was written by Andrew Baum, Visiting Professor of Management Practice at Oxford Saïd and real estate industry veteran, using data from PropTech venture capital firm PiLabs and interviews from over 50 real estate professionals.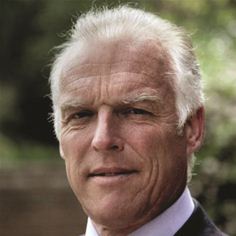 Andrew Baum
'Proptech came from FinTech (Financial Technology), which brought us online banking, peer to peer lending and the crowdfunding movement,' said Baum. 'So, why have we not seen a similar revolution in real estate? The answer is that real estate tends to be conservative and closed off to innovation. However, thousands of extremely clever people backed by billions of dollars of investment are working hard to change the way it is traded, used and operated. 93% of tech start-ups fail to last more than three years, losing millions in investment, but those who prosper will have a radical impact. Change is coming, and my report provides a detailed examination of the forms it might take, as well explaining how we got to this point.'
The report also describes how PropTech is opening doors within the industry. 'Real estate has typically lacked diversity,' said Andrew, 'all of that is now changing because of PropTech, and we are seeing people from a variety of backgrounds breaking into a sector that was previously inaccessible to them.'
The findings are not just relevant to real estate professionals – Baum believes the PropTech revolution is likely to impact us all. 'It might be that in five to ten years' time we will be using crypto-currencies such as Bitcoin or Blockchain to buy and sell our houses,' he said. 'Not only that, but the cost effectiveness of vertical living means we should be prepared to live in high-rise towers in which we commute to shared working spaces in the same building. 2017 seems to mark a turning point. PropTech has been building such mass and momentum that it will change the world.'
Watch the video
Download the report
To speak with Professor Andrew Baum, please contact the press office:
Tom Pilsworth, Press Coordinator, Saïd Business School
T: +44 01865 288879 M: +44 07753277689
Email: thomas.pilsworth@sbs.ox.ac.uk
Josie Powell, PR Manager, Saïd Business School
T: +44 (0) 1865 288403 M: +44 (0)7711 387215
Email: josie.powell@sbs.ox.ac.uk or pressoffice@sbs.ox.ac.uk
About Saïd Business School
Saïd Business School at the University of Oxford blends the best of new and old. We are a vibrant and innovative business school, but yet deeply embedded in an 800 year old world-class university. We create programmes and ideas that have global impact. We educate people for successful business careers, and as a community seek to tackle world-scale problems. We deliver cutting-edge programmes and ground-breaking research that transform individuals, organisations, business practice, and society. We seek to be a world-class business school community, embedded in a world-class University, tackling world-scale problems.
In the Financial Times European Business School ranking (Dec 2016) Oxford Saïd is ranked 11th. It is ranked 1st in the UK and 9th worldwide in the FT's ranking of open enrolment programmes (May 2016) and 2nd globally for aims achieved in the FT ranking of MBA programmes (Jan 2017). The MBA is ranked 3rd in Businessweek's full time MBA ranking outside the USA (Dec 2016) and is ranked 5th among the top non-US Business Schools by Forbes magazine (Sep 2015). The Executive MBA is ranked 2nd worldwide in the Economist's Executive MBA ranking (Sep 2015) and 9th worldwide in the FT's ranking of EMBAs (Oct 2016). The Oxford MSc in Financial Economics is ranked 11th in the world in the FT ranking of Masters in Finance programmes (Jun 2016). In the UK university league tables it is ranked first of all UK universities for undergraduate business and management in The Guardian (Jun 2016) and 2nd in The Times (Sept 2016). For more information, see http://www.sbs.ox.ac.uk/