Visit Purple on stand 1446
June 29, 2016: Purple, the intelligent spaces company, today announced its speaker slot at Cisco Live, Las Vegas, July 10-14.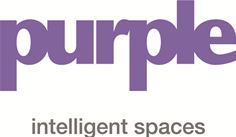 Purple logo
Purple's Kerry Wright, Director of Alliances for Purple, will be addressing Cisco Live on July 12 with a presentation to U.S. ISV Solution partners, highlighting how Purple maps to the new Cisco Mobile Advisor solution. Purple is one of only four Cisco partners invited to address the conference during the Partner Appreciation event at the impressive House of Blues, Mandelay Bay Hotel.
Purple will also be present on stand 1446 during the Cisco Live event. The Purple team will be available to provide deeper insight into its Intelligent Spaces approach, which enables businesses to see the value of their existing wireless network, monetize their wireless infrastructure and provide marketing tools to generate ROI.
Purple does this by helping brands to learn more about their customer base, and enables them to take action. Purple provides real-time analytics and marketing for venues and businesses that want to engage with visitors and understand the use of physical spaces.
Mike Greig, VP Americas at Purple, comments: "This is our fourth year at Cisco Live, one of the highlights of the conference calendar for us. We are excited about the opportunity to present to the influential Cisco Live partner community and look forward to meeting and sharing ideas with partners and customers from all over the Americas."
Cisco Live delivers the training, education and connections needed to thrive in the innovative world of digital business.
It also boasts a thriving community made up of thousands of technology professionals from around the world who come to Cisco Live to share ideas, sharpen their expertise and get inspired.
Cisco Live Las Vegas is complimented by additional events in Cancun, New Mexico, Berlin Germany and Melbourne, Australia.
To arrange a meeting at the Cisco Live event in Las Vegas, please email: mike.greig@purple.ai and kerry.wright@purple.ai
About Purple http://www.purple.ai
Purple is an intelligent spaces company. It evolved from Purple WiFi, the cloud-based marketing and analytics WiFi software company, to take the lead in real-time analytics and marketing for venues and businesses that want to engage with visitors and understand the use of physical spaces.
Purple refers to this process as 'Intelligent Spaces' and can help brands to learn more about their location, customer base and help them to take action.
With nearly 10 million users across 134 countries, Purple works with a range of brands and venues, including Molson Coors, Legoland, Jaguar, United Wireless Arena, City of York and TUI.
It has a global agreement in place with Westcon Comstor, in addition to an active reseller base of over 300 in 60 countries. Purple employs over 70 full time staff and currently has offices in the UK, US, Madrid and Melbourne with more offices planned.
Huge growth is being seen in all sectors, including hospitality, where people have time to spend online, retail, where footfall tracking is essential, healthcare, offering transparency around service and communication and entire cities moving towards the Internet of Things.
Purple divides its offering into two specific segments: small businesses and enterprise customers.
Small businesses can continue to take advantage of Purple's free guest WiFi product and purchase a cloud software license, which allows open access to marketing and analytics tools.
Enterprise customers have the option of four product lines: WiFi, Location, and two new offerings: Fusion and Provision.
Purple WiFi is the well-established guest WiFi, analytics and marketing product.
Purple Location is a location based services product that works to actually pinpoint devices, enable heat mapping, provide zone flow information and enable journey management.
Purple Fusion is the latest offering, enabling connection to any type of data source, which can then be analysed and actioned. A variety of different data sources will be utilised to harvest information about any physical space.
Purple Provision is a commercial product more suitable for businesses, enabling a completely secure guest and staff WiFi environment. This uses automatic certificate provisioning instead of WPA or other encrypted WiFi SSID's, which are intrinsically insecure for a BYOD environment.
In 2015 Purple became Cisco's first ever partner outside the US to be accredited with Velocity status. The Velocity program is invitation only and is essentially Cisco's way of fast tracking ISVs with potential. This status is only shared with 35 other companies in the world.
Purple Press contacts:
Lloyd Gofton - lloyd@liberatemedia.com - +44 (0) 7919 353 484
Justine Holman - justine@liberatemedia.com - +44 (0) 7808 608416
Catherine Goddard – catherine@liberatemedia.com - +44 (0) 7720 635048