Industry veteran joins digital health company
8 December, 2015 – LONDON – Qinec, a digital health company focused on cloud based Personalised Healthcare Management, today announced that healthcare IT veteran Jim Horsburgh has joined Qinec's board as a non-executive member and been appointed as independent chairman.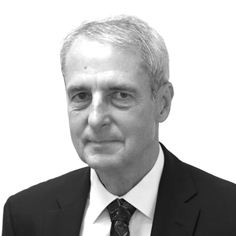 Chairman Jim Horsburgh
Robbie Hughes, CEO at Qinec said, "Qinec's Personalised Healthcare Management platform has been adopted by many of the UK's largest commercial healthcare providers. Jim's expertise as a chairman of numerous digital health companies will be invaluable in guiding Qinec through the next stage of growth."
Jim previously served as Chairman of healthcare IT company System C, leading the company through its successful IPO and acquisition by McKesson. He also served as SVP Worldwide Marketing at Visio through its IPO and acquisition by Microsoft, and in business development and marketing roles at CentralPoint Software, Lotus and Olivetti. Jim currently serves as chairman for Insource, a data warehousing automation solution specialising in healthcare, and chairman for Shearwater, a developer of mobile solutions for healthcare. He's previously served as chairman for ScriptSwitch Ltd. and Triaster Ltd.

Jim Horsburgh said, "Qinec has had a huge impact on healthcare, challenging the legacy, siloed mentality of healthcare IT by focusing its approach on the orchestration of the patient journey. Qinec has established itself as a trusted agent of change within the industry; its proposition is compelling for patients, providers and payers alike."
About Qinec
Qinec is a UK-based digital health company providing Personalized Healthcare Management (PHM) solutions. The company's cloud-based SaaS platform uses real time data to orchestrate the patient journey to achieve optimal outcomes for patients, providers and payers at lower cost. Managing millions of patients a year across Europe, Qinec tailors processes and optimizes clinical and administrative workflows across every specialty of outpatient care. For more information about Qinec please visit www.qinec.com.
Press Contact:
Michele Moore
PR Manager
+44 07507 246 961
Michele.Moore@qinec.com